When Virat Kohli walks on to the field, he tends to break records, and when batting in the zone, he makes batting look ridiculously easy. Yes, his on field antics tend to polarise opinions, but there is little doubt over his passion and commitment to the game and his team's cause.
However, his latest statement on his own personal app has drawn a lot of ire. Kohli, who seems visibly upset over the statement made by a user on his app, suggested the user to shift countries if he has a problem with Indian cricketers.
In the video available on his newly released app, Kohli is seen reading out tweets and Instagram messages offering his opinions on them. He gets a comment by a user who puts a statement across which reads: "Over-rated batsman and personally I see nothing special in his batting. I enjoy watching English and Australian batsmen more than these Indians," Kohli reads.
As a riposte, the Indian captain says: "Okay, I don't think you should live in India then... you should go and live somewhere else, no? Why are you living in our country and loving other countries? I don't mind you not liking me but I don't think you should live in our country and like other things. Get your priorities right."
Now, this statement could have been made in the spur of the moment and could well be a gimmick, but it has not gone down too well on social media and several fans have lashed out at the Indian captain.
Some fans even reminded the Indian captain about the statement which he made during the Under-19 cricket world cup where he said that his favourite cricketer was former South African opener Herschelle Gibbs.
Other reactions on social media: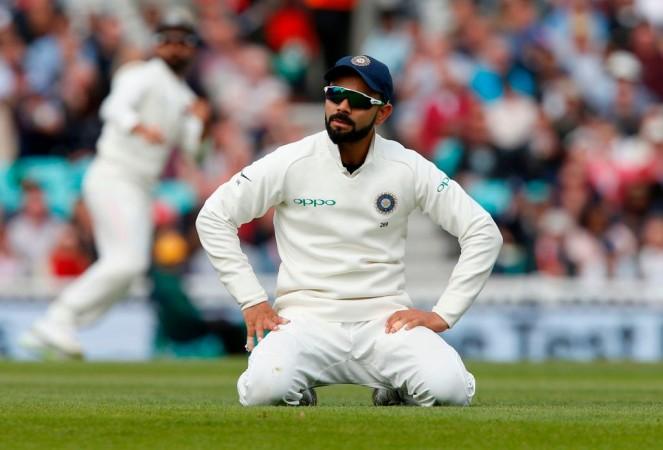 Much the same way people of Indian origin in Australia and England cheer for India whilst enjoying the perks of being citizens of those countries. What say @imVkohli ? Please ask all NRIs to support the baggy green on your tour to Australia next month https://t.co/ZPlLWmohc9

— Asif (@asif737NG) November 7, 2018