India captain Virat Kohli has said he was able to get along with Bollywood actor and wife Anushka Sharma well as they easily understood each other, especially when it came to the demands of being celebrities.
Kohli revealed that he had initially wanted people to understand the need to allow celebrities to have their space but that he has learnt to cope with the immense attention he gets in the cricket-crazy country.
The 29-year-old, who is among the most marketable and highest-paid athletes going around, also insists that he and his wife do not lead a fairytale life with royal standards, contrary to popular opinion.
"That [demands of being in the public eye] was one of the reasons why we [Anushka and I ] got along so well, to be able to understand each other's mindset and the demands of being in such a position. And also the fact that we are so similar in terms of the backgrounds we have," Kohli told Wisden.
"People do not understand us at all. They think we live a fairytale life and things are only of royal standards, but in reality, we are really normal people.
"We are in the public eye so it seems too far-fetched for the public to connect with, but we lead a very simple life at home. And that's how we like to live. We do something that is in the public eye but we never chose to be recognised in this way."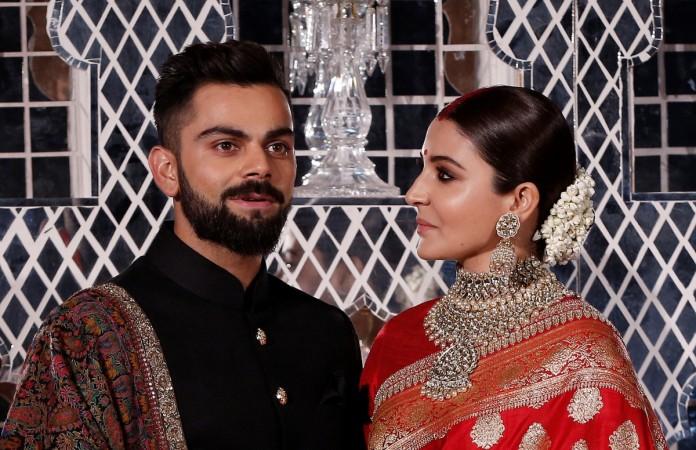 Kohli has had to deal with all the attention that comes his way ever since he led the U-19 team to World Cup glory in 2008. He rose to unparalleled superstardom with his consistent performances on the field and a bit of theatrics off it.
Both Kohli and Anushka have dealt with quite a lot of speculations and rumours about their relationship. Rumour mills were working extra-time in the lead-up to their private wedding as it created a huge buzz, given it involved superstars from two of the most-followed industries in the country — cricket and Bollywood.
As a couple, we want to set the right example: Kohli
Meanwhile, Kohli though insists he and Anushka don't' let superstardom influence them negatively rather realise the responsibility that comes with it.
The modern-day batting great even believes his duty as an Indian cricketer is not just to score runs or win matches but inspire the younger generation into taking up the sport.
"Ever since I've been with my wife we understand the responsibility that we have as known people back home. It's not only in terms of inspiring people through what I do or she does, but how we portray ourselves as a couple as well, and to set the right example there – to teach people the right things to follow and not worry too much about what people are going to say, because that can be a massive factor back home," Kohli added.
"We take this as a responsibility of being in the position that we are.
"Even in cricket now, for me, it's not about what I want to achieve as a cricketer, it's more to do with how I can inspire the next lot of players. I feel that is more of a responsibility now, and not merely going on the park and hitting a ball."
Escaping the public eye is an impossible situation for him in India but Kohli reveals he loves to "enjoy normal stuff" when on tour. Pets are also an integral part of his life.
"We really enjoy our time when we come to other countries. We get to walk around and that's very liberating, to be able to enjoy normal stuff like going out for breakfast or to coffee shops, because we don't walk at all back home – it's only getting out of our house, into our car and going wherever we want to go, then back into our car to go home," Kohli said.
"We love pets, so if we see dogs around we play with them.
"We can literally do whatever we want in terms of buying things or having something but to be able to enjoy and be grateful about life every day is something that we take very seriously."