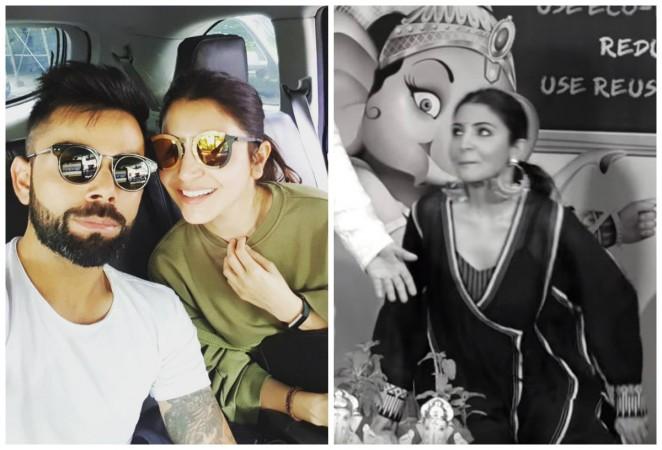 Is Anushka Sharma pregnant? This question is being asked on social media after a video of Virat Kohli's wife finding it difficult to get up from her seat appeared on the internet.
Anushka along with her Sui Dhaga co-star Varun Dhawan had recently attended an event. The video shows the actress struggling to lift herself up from her seat when someone came to greet her. The video on Instagram made many believe that Anushka is indeed pregnant.
But there are many others, who pointed out the fact that Anushka suffered from an injury which caused her the back pain. In fact, Varun himself spoke about her injury during the same event and appreciated her for taking part in events despite the pain.
However, many of the netizens still believe that Virat's wife is pregnant. Not just on Instagram, a number of fans on Twitter as well have been speculating that Anushka is expecting a child.
This is not the first time that rumours of Anushka's pregnancy created ripples on social media. Earlier, a tweet from her husband had given rise to speculations that the couple was going to announce the good news soon.
Check the video and the comments below: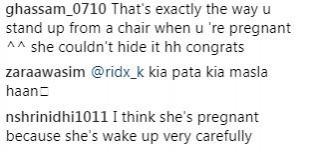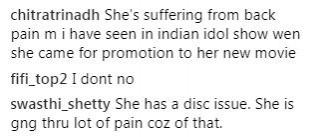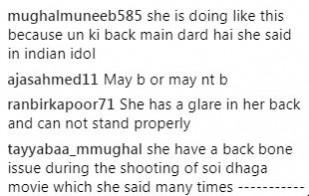 "There's a lot that's happening right now. Fill you guys in real soon!" Virat had tweeted. For some reasons, scores of people had taken this tweet as a hint of Anushka being pregnant.
Although even this time the rumours seem to be false, sometimes such speculations do turn out to be true. Neha Dhupia who got married to Angad Bedi in the month of May this year was rumoured to be pregnant soon after the wedding. While the speculations were still on, the couple some time ago confirmed the news by announcing it on social media.