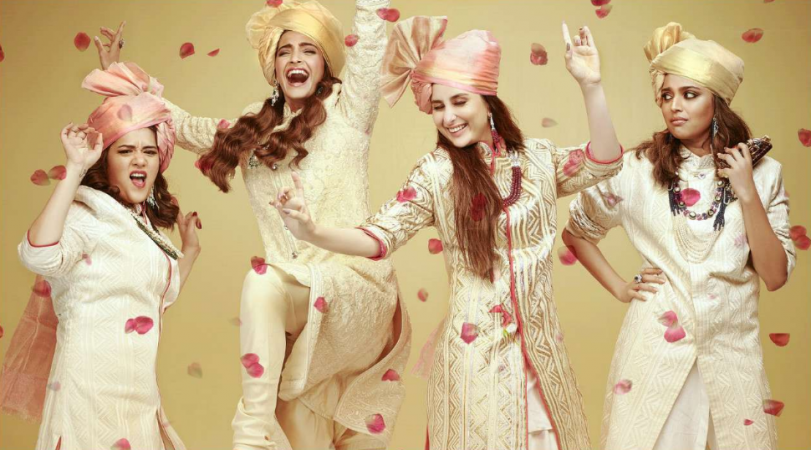 Looks like the Central Board of Film Certification has its own set of words to replace the curse words in films. The film Veere Di Wedding recently hit the theatres on June 1, 2018. The Kareena-Sonam starrer had plenty of swear words that were replaced by CBFC with "mellow" ones.
According to a report by Mid-Day, Here's the list of swear words with the replaced ones:
1. ch***ya replaced with bewakoof
2. b**ch became witch
3. maa*****od became maa***j**d
4. be*****od became pencho
5. ch*t became ch**sa
6. b***ard became f*cker
The words 'ch**iya' and 'ku**ya' were also muted in the film, the word 'Kishan Kanhaiyya' was replaced with 'Kishan Uncle' and 'tawaayaf' with 'rawayat'. A visual of a vibrator was also partially blurred.
The CEO of CBFC, Anurag Shrivastav told Mid-Day, "This is a baseless allegation."
The film is also banned in Pakistan for it is considered to have vulgar content.
A senior Pakistani CBFC official told Express Tribune, "Veere Di Wedding was screened before the full board and all members were surprised to see such content being displayed. This film is not acceptable in our society due to its vulgarity and sexual dialogues are spoken by the four girls and so, we decided to ban it."
Ekta Kapoor, who is the film's producer said at the music launch that they had not received any censor certificate from the CBFC but later a day later, the suggestions were sent to the team.
When asked about the censorship, Ekta had told Hindustan Times, "Rhea's (co-producer) and my father had also gone to the censor board (for the certification) and if they both can come along then it is not a film we should be ashamed of."
Veere Di Wedding revolves around four friends that reunite after years to attend a wedding only to realise how drastically their lives have changed. The film stars Kareena Kapoor Khan and Sonam K Ahuja, Swara Bhaskar and Shikha Talsania in the lead roles.