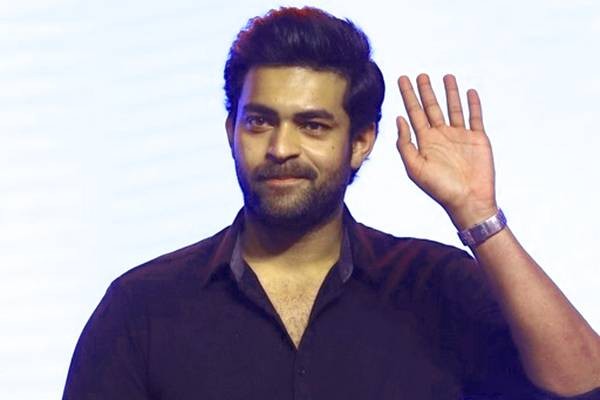 Telugu actor Varun Tej, who is known for his calm and composed nature, has now opened up on his father Nagababu aka Nagendra Babu Konidela's controversial comment on Nandamuri Balakrishna.
It is known that Nagababu, who is a popular actor and host of comedy TV shows, is often seen defending his brothers Chiranjeevi and Pawan Kalyan. Recently, he landed in big trouble after passed a cold comment on Balakrishna. His remarks not only created a lot of buzz in the media but also sparked a fight between fans of the mega and Nandamuri family on social media.
But Nagababu did not stop there. He went on to release a video explaining which Balakrishna he was referring to in the controversial interview given by him. In the video, he was seen saying that he was referring to an old Telugu actor named Balakrishna, who was a great comedian. It was said to be a tit for tat on Balayya's degrading comments on Pawan Kalyan.
Varun Tej, who interacted with media as a part of Anthariksham promotions, was quizzed about his father Nagababu's comments on Balakrishna. The actor said "My father does what he feels is right. I have seen a video in which Balakrishna sir has told to the media person that he doesn't know who Pawan Kalyan is."
Varun Tej explained, "I will be open about this. My father told me that he could not resist mockery against his brothers (Chiranjeevi and Pawan Kalyan). When Balakrishna does that to us, why shouldn't we, my father asked me. He also warned me to stay out of this, as he would do what he feels is right."
However, Varun Tej is one actor from the mega family, who is known for doing experiments with his roles and scripts of his movie. His latest outing Anthariksham 9000 KMPH is a space thriller, which is rarely explored in Tollywood. The movie had created a lot of expectations, but it has failed to grab the attention of all quarters of the audience.