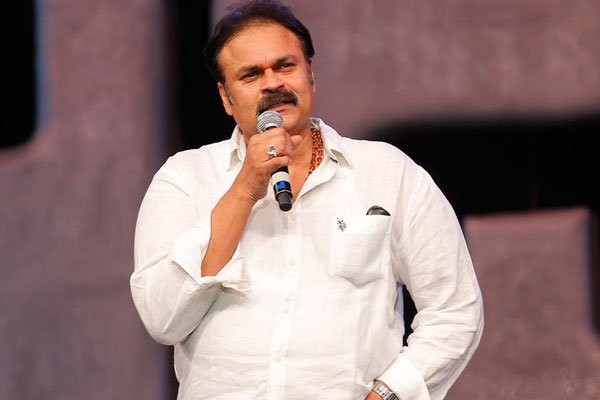 Telugu actor Nagababu has made a shocking comment on actor-turned-politician Nandamuri Balakrishna and it appears to be a tit-for-tat on Balayya's remark on Jana Sena party chief Pawan Kalyan?
Nagababu, the brother of megastar Chiranjeevi and power star Pawan Kalyan, made a shocking comment on Balakrishna during his recent interview to YouTube channel. When he was asked about Balayya, the actor said, "I don't know who is Balakrishna? I'm sorry, I didn't even hear Balakrishna name."
Balakrishna is the son of late legendary actor and former Andhra Pradesh Chief Minister NT Rama Rao. He is a popular actor as well as a well-known leader from TDP. Hence, Nagababu's comment came as a big shock to the interviewer, who tried to give him the hints. Later, he added, "I know Balayya, a senior artist in the Telugu film industry."
Nagababu's comment is creating a lot of ripples in the media, film and political circle and people are busy finding out the reason that forced him to make such a remark. Nandamuri Balakrishna had made a similar comment on Pawan Kalyan earlier this year. Pointing out at it, some people think that this must be a tit-for-tat.
Nandamuri Balakrishna is an MLA from Hindupur in Anantapur district. It was rumoured earlier this year that Jana Sena party founder Pawan Kalyan has plans to contest from Anantapur district. During an interaction with media, a reporter asked his response on it, when irritated Balayya has said, "Who is Pawan Kalyan? I have no clue who he is?"
However, Balakrishna's comment has received a lot of criticism in the media. Many followers of Pawan Kalyan had expressed their displeasure over him in the social media. A few had asked him how he could ignore the support of Pawan Kalyan for the TDP in 2014 elections and whether this is the way a leader who helps a party form the government be treated.