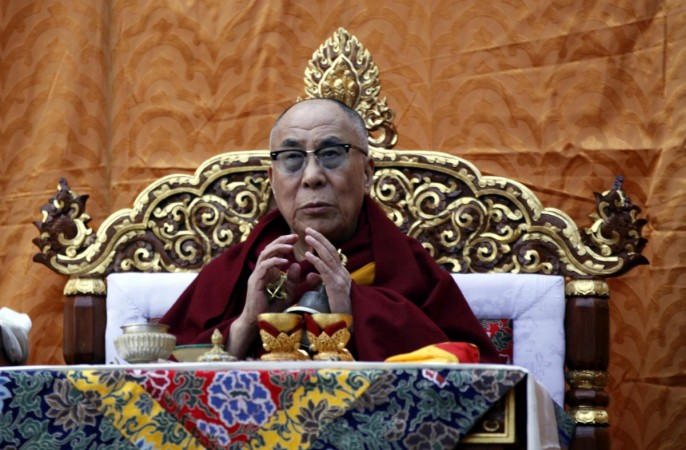 At least eight Chinese activists and a Uyghur leader reportedly flew to India on tourist visas and attended a conference at Dharamsala in Himachal Pradesh on Thursday. India had, however, revoked the Electronic Tourist Visa granted to dissident Chinese leader Dolkun Isa, saying it is not the appropriate one to attend public meetings.
As many as 69 foreign delegates, including Uyghur American Association's president Ilshat Hasan, travelled to India on tourist visas, the Hindustan Times reported.
They attended the three-day Interethnic Interfaith Leadership Conference at Norbu House in McLeodganj and also met the Dalai Lama on Thursday, the HT quoted government sources as saying.
The conference on 'Strengthening Our Alliance to Advance the People's Dream: Freedom, Justice, Equality and Peace' was organised by United States-based Chinese dissident Yang Jiamil, who is the head of the NGO Initiatives of China.
India had earlier cancelled visa of two Chinese activists, including Isa and Lu Jinghua. The electronic visa was issued to Isa because there was no mention or information about a red corner notice issued by Interpol.
In Lu's case, the copy of the uploaded passport was reportedly found to be illegible. The Tiananmen Square activist had, on Thursday, said she learnt that her visa was cancelled just before boarding the Air India flight from New York to India.