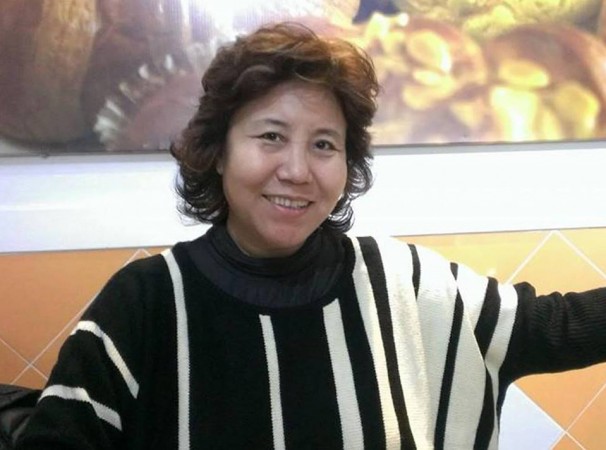 India reportedly cancelled visa of another Chinese activist and human rights lawyer, Jinghua Lu, who was invited to attend a conference at Dharamsala in Himachal Pradesh on Thursday. The government had earlier revoked the visa of Chinese dissident Dolkun Isa, who was also likely to participate in the meeting.
Jinghua, an activist on exile, moved to the United States after the 1989 Tiananmen Square protests. The Indian government had informed her about the visa confirmation via electronic email, but she did not receive any communication regarding the cancellation, India Today reported. She learnt about the same just before boarding the Air India flight from New York to India.
"At the airport, the Air India staff told me simply that I couldn't board as my visa was cancelled. The staff did not tell me why, they kept me waiting at the counter for a long time and were having a heated conversation with each other in Hindi," Lu told India Today from New York.
Another activist expressed concern that the Chinese dissidents' hopes to getting entry to India seem to be diminishing.
"I am very concerned by the denial of the visa to Jinghua. Now countries like Thailand, Vietnam have already became unsafe for Chinese dissidents. I am worried that India is becoming one more country not on the list of countries I can travel to. I was hopeful of India and the Modi government. Today I am very disappointed," Tiananmen activist Rose Tang said.
India had cancelled Isa's visa on the basis that he had applied for and received Electronic Tourist Visa, which is not an appropriate category to seek a visa for public meetings, the Hindu quoted its sources in the ministry of home affairs (MHA) as saying.
However, India Today sources in Dharamsala said activists have been travelling to India to attend the conference on tourist visa and there was no such problem in the past. Both Isa and Lu were travelling to Dharamsala to attend the annual Interethnic Interfaith Leadership Conference on April 30 and May 1.