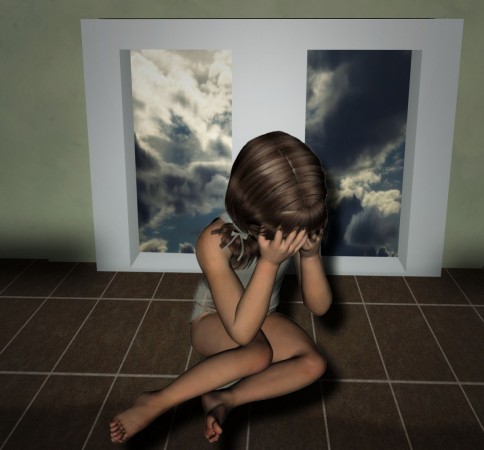 A 48-year-old constable from Uttar Pradesh has been arrested after he allegedly tried to rape a six-year-old girl twice on Saturday morning in a drunken state.
Cop tried to rape her twice
The incident took place in Gautam Buddh Nagar of Greater Noida in Uttar Pradesh. The constable, who has been identified as Narendra Singh, lured her into the police chowki at around 6:30 am when she gone to a nearby shop. He then tried to rape her but she managed to escape the first time.
"The constable took my daughter inside the chowki. He undressed her and touched her inappropriately. Somehow, she managed to escape and narrated the incident to her mother. She, however, ignored it," DNA quoted the vicitm's father as saying.
However, half an hour later when she was on her way to school, he again dragged her into the police post and tried to force himself on her. Fortunately, her father came to her rescue and saved her from the sexual assault.
"On noticing this, I raised an alarm and ran towards the post to save my daughter. Seeing me running towards him, he loosened his grip on my daughter. She then narrated the earlier event to me. As I tried to apprehend the police man, he ran away from the spot," the father added.
The locals staged a protest outside the police post and demanded the arrest of Singh.
"Narendra, the constable was arrested within an hour of the incident. He was found in a inebriated state. He has been terminated from service with immediate effect and booked under non-bail able charges of 376 (Rape) and 511 (Attempted abduction) and sections of the Protection of Children from Sexual Offences (POCSO) Act," said Suniti, Superintendent Of Police (Rural).
Policemen are drunk
A resident of the same area has condemned the police and said that the cops are drunk most of the times.
'We are afraid of the police, though they are our custodians. They are almost always drunk and people do not trust them. If you pass by the police station, you will find people drinking around the post and the police take no action to stop it. The strength of the post is also less," said Sandeep.
This is the not the first time cops have made the headlines for crimes like rapes.
Unfortunately, sexual assault in the hands of the police, who are supposed to be protectors of society is becoming a frequent incident.
On January 10, a 50-year-old constable, who was posted with the sales tax department in Gautam Budh Nagar allegedly raped a seven-year-old girl in his neighbourhood. He was thrashed for two hours by the locals before they handed him over to the police.
In February itself, a 28-year-old SPO from Jammu and Kashmir, who was assigned the duty of finding a missing 8-year-old, turned out to be the person who had raped and murdered the minor. The accused cop Deepak Khujaria was arrested by a Special Investigation Team of the Crime Branch.
Also, Uttar Pradesh seems to be moving at a same pace as Delhi and Haryana when it comes to sexual assault of women.
Earlier in January, a 16-year-old girl was gang-raped and strangled by three men in Uttar Pradesh's Bulandshahr district.
In another incident, 51 girls were allegedly held hostage and sexually abused by the manager of a madrasa in the state's Shahadatganj. They were rescued after a few girls managed to alert neighbors by passing them chits, which narrated their ordeal.
Let alone minors, even senior citizens are not safe in Uttar Pradesh. A 100-year-old bedridden woman died after she was allegedly raped by a man, who had barged into the house.