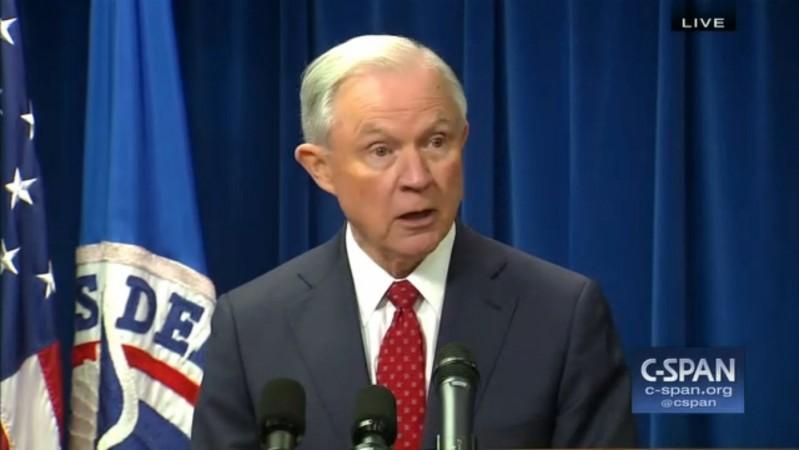 In the busting of a major call centre scam in the United States, 21 people of Indian origin have been sentenced to up to 20 years in jail. The scammers, based out of Ahmedabad, reportedly cheated elderly and legal immigrants in the US of hundreds of millions of dollars.
As per the US Justice Department, the scammers would use Indian call centres to run their fraud scheme between 2012 and 2016 by calling up vulnerable sections of society pretending to be Internal Revenue Service (IRS) or Citizenship and Immigration Services officials.
Using information from data brokers and other means, they would threaten the American victims with arrest, imprisonment and deportation if they did not pay the money they 'owed' to the government. Once the money was paid, it was liquidated by a network of runners based in the USA. It was then sent to India via wire transfers or reloadable cards.
The runners would purchase the cards using the misappropriated personal identification of US citizens and share its unique number with their Indian handlers. The cards would be used to purchase money orders and deposit the amount into the bank account of another person.
The 21 convicted were given sentences ranging from four to 20 years. The harshest sentence was given to Illinois-based Miteshkumar Patel, who was charged with laundering between $9.5 million to $25 million through his Chicago-based network. He was given a jail sentence of 20 years.
His Illinois-based conspirator Hardik Patel was sentenced to imprisonment of 15 years and eight months for his role as an owner and manager of the call centre involved in the scam. 82-year-old Raman Patel from Arizona was awarded a probationary sentence and fined a little over $76,000.
Nisarg Patel, a resident of New Jersey was awarded a 48-month prison sentence and will be deported back to India afterwards.
US Attorney General Jeff Sessions, who called the case "the first-ever large-scale, multi-jurisdiction prosecution targeting the India call centre scam industry", said: "This case represents one of the most significant victories to date in our continuing efforts to combat elder fraud and the victimisation of the most vulnerable members of the US public."
Over 30 people from India have also been charged in the case, but are yet to be prosecuted.
The case is similar to another scam that was busted in 2016 for targeting Canadians and Americans, which lead to the arrest of 56 people and five companies being charged for swindling close to $300 million from their victims. In a similar Modus Operandi, the scammers were based in Ahmedabad and posed as government officials threatening the unsuspecting victims with dire consequences.