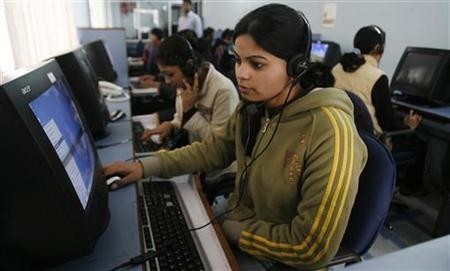 More than 750 people were detained for questioning for their alleged participation in an online fraud that targeted American loan defaulters after three call centres at Mira Road were raided by the Thane crime branch and Thane rural police near Mumbai, late on Tuesday night.
The police said that the employees of the call centre posed as US revenue department officials and targeted loan defaulters, who have to cooperate with revenue officials. The callers pressed the loan defaulters for their bank details and used the data to hack into their accounts and cheat them of money. The Superintendent of Police, Dr Mahesh Patil, said that the fraudsters used a special software to disguise their number, which ensured that the receiver saw a US number on their phones.
Police began suspecting these call centres after similar operations, considered to be the origin of the scam, were raided in Ahmedabad. The police say that they suspect a gang based in Ahmedabad is behind the entire operation.
The employees of the call centres were hired through advertisements that offered a lucrative job, posted in the form of stickers in local trains. The selected employees were subsequently trained to speak in American accents. The probe found that a victim was targeted by two callers and that every caller had a daily target to achieve.
Police are also investigating the role of US-based agents who earned a 30 percent commission for every trap, while the Mira Road agent got a 70 percent commission.
"We will register cases for cheating under the Indian Penal Code and also apply the Information Technology Act,2000," Patil told the media.