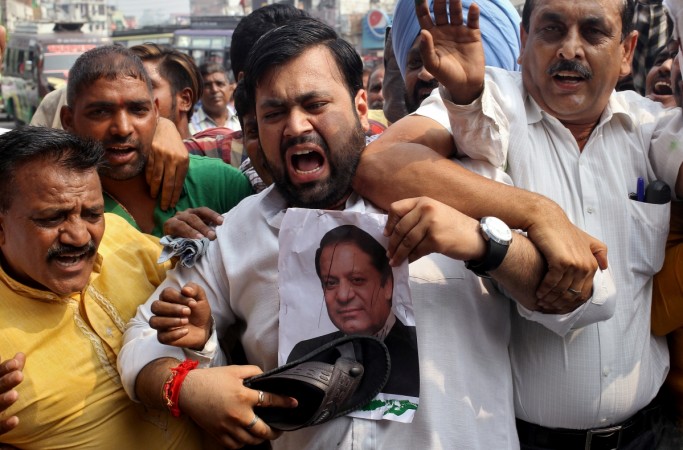 A day after Pakistan Prime Minister Nawaz Sharif — in an effort to deflect blame from his country — said the terror attack in Uri in the Baramulla district of Jammu and Kashmir could be the result of the unrest in the state, fresh evidence has nailed Pakistan's role in the attack.
According to a report in the Times of India, wireless sets — which were among the nearly 50 items seized from the four terrrorists who perpetrated the attack — were manufactured by a firm named ICOM Inc, which is headquartered in Osaka in Japan, and procurement details of the equipments expose Pakistan's role in the attack.
The report quoted an official from the home ministry as saying: "The wireless sets in any country are sold to a security agency. We are already in the process of confirming the sale of these models in Pakistan. We will send the details to Pakistan officials through our formal channel."
However, security forces said the National Intelligence Agency, which is investigating the case — has already managed to obtain the details regarding the sale of these wireless sets — which have "new" written on them in Urdu and English. The Urdu sign reportedly said "Bilkul naya [Brand new]". The terrorists were also carrying juice packets made in Pakistan.
It may be noted that a day earlier, Nawaz Sharif had tried to get the world to focus on Kashmir and not Pakistan by saying: "The Uri attack can be the reaction of the atrocities in Kashmir, as the close relatives and near and dear ones of those killed and blinded over the last two months were hurt and outraged."
This was in line with his actions at the United Nations General Assembly, where he had talked of alleged atrocities being committed in Kashmir, and glorified Burhan Wani, a known terrorist.