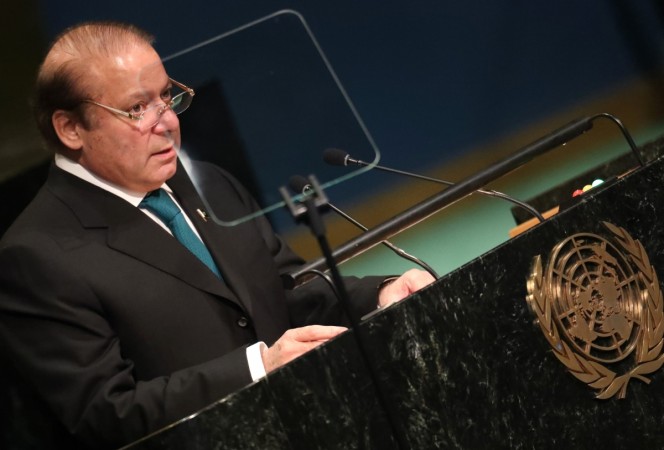 Pakistan Prime Minister Nawaz Sharif has said that the Uri attack could be the consequence of the "reaction" of the frustrated citizens to atrocities in Kashmir. He also criticised India for blaming Pakistan for the Uri attack "without any evidence."
"The Uri attack can be the reaction of the atrocities in Kashmir, as the close relatives and near and dear ones of those killed and blinded over the last two months were hurt and outraged," Sharif told reporters in London on Friday. The Pakistan prime minister had stopped in the city on his way back from New York after attending the United Nations General Assembly session.
Sharif added that India behaved in an "irresponsible" manner when it blamed Pakistan for the attack without any investigation or "evidence".
"How could India accuse Pakistan only hours after the Uri incident without holding any inquiry or investigation," Sharif said, according to Pakistani media reports, adding that the world was aware of the "atrocities" that the Indian government carries out in Kashmir. The violence has already claimed the lives of "108 people" with "over 150 blinded and thousands injured," he alleged.
Sharif also asked India to investigate the "killings" of innocents in Kashmir. He added that peace could not be restored in the region until the Jammu and Kashmir dispute was resolved.
Jaish-e-Mohammed terrorists attacked a heavily-guarded army camp in Kashmir's Uri district claiming the lives of 18 soldiers on Sunday morning, following which India Prime Minister Narendra Modi had said that the attackers will be severely punished for their despicable act.
The incident led to a diplomatic face-off between the two countries as they lashed out at each other on several platforms including the UN General Assembly.