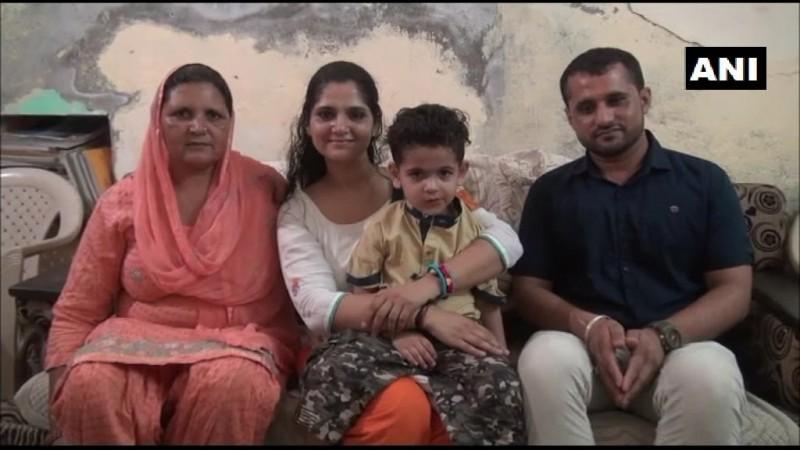 The 31-year-old mother, Anu Kumari, who secured an overall second rank in the Union Public Service Commission (UPSC) 2017, will be made the brand ambassador of the Beti Bachao Beti Padhao campaign in the north Indian state of Haryana's Sonipat district.
Beti Bachao, Beti Padhao is a social campaign launched by prime minister Narendra Modi January 22, 2015, and aims to generate awareness and improve the efficiency of welfare services intended for girls.
The announcement was made by Urban Local Bodies Minister Kavita Jain Sunday, two days after the final results of the UPSC were declared.
Kumari, a resident of Sonipat and a mother of a four-year-old son was also lauded by Jain for her achievement.
"There is need to give them an opportunity to prove their mettle. It is a matter of pride not only for Sonipat but for entire Haryana that daughter from an ordinary family has proved her mettle in the civil services exam," PTI quoted Jain as saying.
The opportunity to be the face for a campaign, which focuses on the welfare of girl child, means a lot for Kumari, as she had earlier said that she wants to work towards the safety of women in India.
Apart from Jain, Haryana and chief minister Manohar Lal Khattar had also congratulated Kumari on her success Friday.
Anu Kumari used to study for 12 hours every day
Kumari cracked the UPSC exams on her second attempt. In 2016, Kumari had tried to crack the civil services but she failed to make the cut by just one mark.
"Technically, this was my second attempt. But, I consider it as my first one because I could not prepare at all last time. I'm glad that I cleared it this time or next year would have been my last attempt due to the age limit," The Times of India quoted Kumari as saying.
She has studied Physics from Delhi University and is an MBA from Institute of Management Technology in Nagpur.
Interestingly, the 31-year-old mother had not taken any coaching classes to prepare for her examinations.
The second-rank holder said that she would study for about 10 to 12 hours every day. However, her preparations did not hinder her household chores and her duties as a mother.
She took the help of whatever was available on the internet to prepare herself for the UPSC exam, which was undertaken by 9,57,590 candidates. "There was no newspaper in the village where I was preparing for my exams," Kumari, said, reported NDTV.
Kumari, whose family was extremely supportive toward her dream also added that "strong will" was her success mantra. "Strong will is necessary to achieve something in life and if you are able to do that, nothing can stop you from being successful," said the second topper of the UPSC 2017 exams.
Apart from Kumari, two other people from Haryana also made it to the top five rankers of the civil services examinations of 2017. This is indeed a major boost to Haryana's educational achievements as Haryana's literacy rate is lower as compared to the other states of India. The male literacy rate is 85.4 percent while that of females is 66.8 percent.