The world's largest cross-platform instant messaging application, WhatsApp, has over 1.5 billion active users and that milestone wasn't easy to achieve. Adding new features and improving the user experience on the app while keeping the simplicity quotient intact has helped the scale up like no other messaging app.
Everything from messaging to voice calls and video calls as well, WhatsApp offers a one-stop solution to all communication needs of a smartphone user. But the app failed to provide group calling feature on both voice and video, which forced users to use apps like Skype or Hangouts for that purpose. Not for long.
WABetaInfo spotted the group video calling feature on WhatsApp Android beta version 2.18.39, which allows a total number of four users to talk to each other from the current one-on-one video calls. The screenshots of the new feature in WhatsApp shows that a new "add person" icon will appear on the top right-hand corner of an ongoing video call screen. Tapping on that will allow users to add new people to the existing video call.
But it's worth mentioning that the feature is still in its beta stage, and it may or may not arrive at all. But the odds favour the feature's arrival since rival communication apps already support group video calling on their respective platform.
Even with this new feature, WhatsApp doesn't level with the likes of Hangouts and Skype, which allow up to 25 people on a video conference call at a time. WhatsApp only supports four. It's a start nevertheless.
Since the new video calling feature on WhatsApp was spotted on Android beta, it is likely that the Facebook-owned company will roll it out on the world's largest mobile OS platform before offering the feature to iOS and Windows 10 Mobile. There is no exact timeline when WhatsApp will commence the rollout, but beta users can grab the latest version of the app and test out group video calling before anyone else.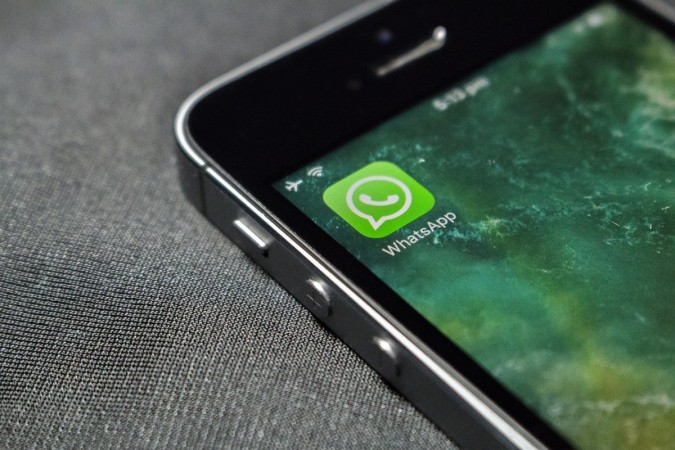 Given WhatsApp's strong user base and growing popularity around the world, the feature will receive a warm welcome. Facebook CEO Mark Zuckerberg, in the company's Q4 2017 earnings call, revealed that WhatsApp crossed 1.5 billion users and that the app is used to send around 60 billion messages every day.
Earlier this month, WhatsApp introduced its standalone business app for small and medium enterprises to communicate directly with their consumers. To avoid confusion, the business app has a large "B" inside the WhatsApp logo instead of the "phone handle," which is available for personal accounts.
Apple CarPlay users were also treated with WhatsApp support, which means users can now access the most-used platform from their car's dashboard. New features continue to keep coming as WhatsApp looks for ways to improve the user experience.
Do you have any thoughts on the new group calling feature in WhatsApp? Share them with us.