With every passing day, technology is reaching users in every possible manner no matter whether you are at home or driving a car. Now, Apple has extended it WhatsApp support to the Apple's CarPlay in a more convenient way for the users.
WhatsApp with its new update WhatsApp v2.18.2 for iPhone, allows users to enable push notification which will let users communicate with their contacts on the move. In the previous update users where suppose to use Siri integration on the vehicle to interact with the WhatsApp which is installed on their iPhone and iPads.
Now, the CarPlay users will see a new dedicated WhatsApp icon on the CarPlay das UI (user-interface) for the easy access. Now users can check the new messages on their WhatsApp account directly on their CarPlay. Also, users can ask Siri to read out the messages for them, as well as send messages via WhatsApp to any of your contacts.
This is not the first time to control the WhatsApp via CarPlay interface. If you remember Apple with its last update made it possible for its CarPlay users to use the virtual assistant Siri to dictate messages to be sent to WhatsApp contacts. However, it was not possible to read or hear any reply with Siri.
But with the new update, Apple had made it possible too. Now on every incoming WhatsApp message, a popup will come up on the screen of CarPlay. While tapping on the notification will allow Siri to read the text automatically, and also ask to make a reply.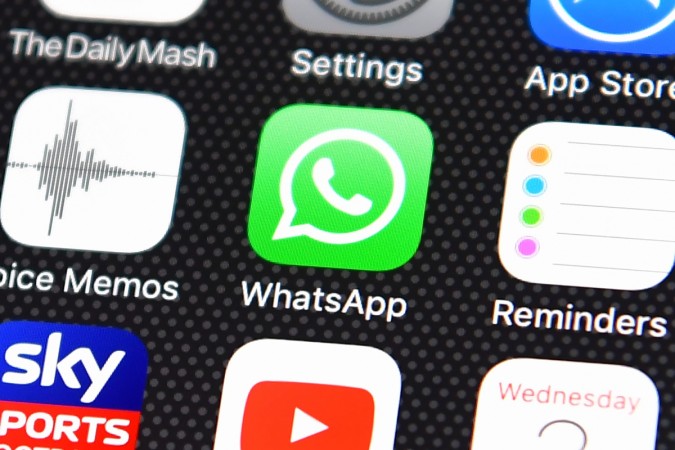 However, users won't be able to browse the list of chat conversations in WhatsApp, the functionality which is available in iMessage. While tapping the WhatsApp icon on the CarPlay UI user can see an option to either dictate a new message or hear a spoken summary of unread messages. Users don't have the option to browse through existing chats.
Do remember this feature is only for the iOS not for Android. The new update with CarPlay integration is available for download in App Store.
So, it's now easier for users to read and reply to the WhatsApp messages without even getting distracted from the driving.