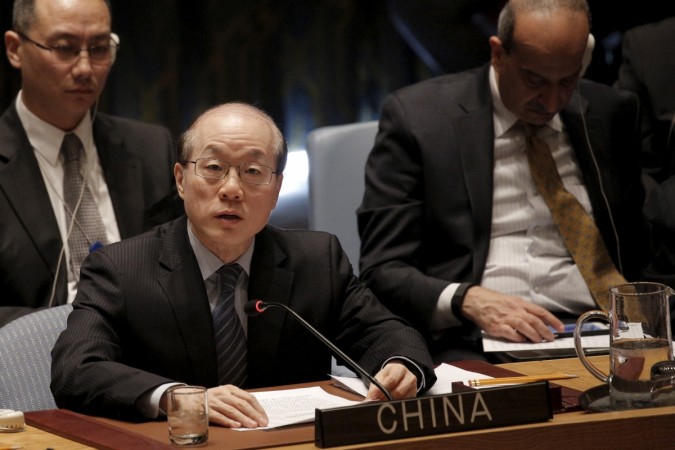 The United Nations Security Council (UNSC) Monday removed four North Korean ships from its blacklist of vessels operated by North's shipping company Ocean Maritime Management (OMM). The UNSC's move reportedly came at the request of China, which assured that North Korean crew would not be allowed on these ships.
After repeated violations of certain UN resolution by Pyongyang, the UN March 2 adopted a resolution imposing tough sanctions on the East Asian country. As part of the sanctions, the UN blacklisted 31 ships belonging to OMM, a company involved in transportation of arms and other illicit goods for the North, Reuters reported.
"The Security Council Committee established pursuant to resolution 1718 (2006) decided that the following four vessels...are not economic resources controlled or operated by Ocean Maritime Management and therefore not subject to the asset freeze imposed in the resolution," the UN release said.
"The Committee notes that new measures have been taken to establish confidence that these vessels are not operated or controlled by Ocean Maritime Management," it added. The four de-listed ships are JH 86, Jin Tal, Jin Teng and Grand Karo.
China, which claimed earlier that these four ships were not controlled by OMM, had sought the United States' assistance in getting the sanctions removed.
"We discovered that they are not OMM ships. The basis for the listing of the ships is basically that they belong to OMM, so if you make a mistake, then you correct the mistake," Chinese UN Ambassador Liu Jieyi told Reuters Monday.
The UN had approved the sanctions after North Korea's repeated violations of resolutions by conducting a nuclear test Jan. 6 and a rocket launch Feb. 7. The UN had earlier imposed four sanctions on the North after it conducted three nuclear tests at the Punggye-ri site — one in October 2006, another in May 2009 and the last one in February 2013 — for violating the nuclear and missile proliferation resolutions.