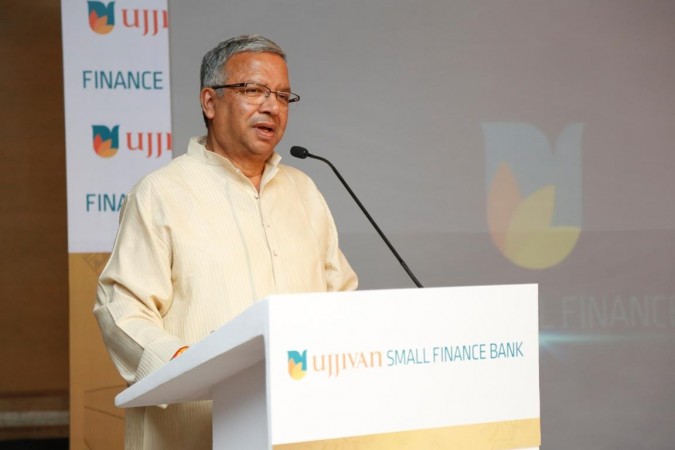 Ujjivan Small Finance Bank, formerly Ujjivan Financial Services Ltd., began banking operations from Monday, with the launch of five branches in Bengaluru (Bangalore). The first small bank to commence operations in India was Equitas Small Finance Bank (ESFB) in September last year. Ujjivan Financial Services shares closed 1.99 percent up at Rs 435 apiece on Monday on the BSE while Equitas Holdings shares ended 0.96 percent lower at Rs 181 apiece.
Read: RBI includes individuals as eligible promoters for the first time in draft norms for universal bank licences
In a statement issued on Monday, Ujjivan SFB said it plans to convert all the 457 branches of Ujjivan Financial Services into full-fledged bank branches in a phased manner.
Ujjivan SFB said it would offer 5.5 to 8 percent interest rates on recurring and fixed deposits, apart from all kinds of services to savings bank account customers. "The savings bank account is being offered with full range of benefits like accessing multiple channels such as Biometric ATMs, RuPay Debit Card, Phone, Internet & Mobile Banking at the market rate interest of 4 percent," the bank said.
Samit Ghosh, MD and CEO of Ujjivan Small Finance Bank, said that the 3.5 million customer base would be leveraged to scale up its banking services.
Ujjivan SFB was one of the 10 entities to secure licence from the Reserve Bank of India (RBI) in September 2015 to commence small bank operations. Some of the licencees include Janalakshmi Financial Services Private Limited, Bengaluru, ESAF Microfinance and Investments Private Ltd., Chennai, Disha Microfin Private Ltd., Ahmedabad and Suryoday Micro Finance Private Ltd., Navi Mumbai, in addition to Ujjivan SFB and Equitas Small Finance Bank.
Mandate for small finance banks
While issuing the guidelines for these banks in November 2014, the RBI said, "The objectives of setting up of small finance banks will be to further financial inclusion by (a) provision of savings vehicles, and (ii) supply of credit to small business units; small and marginal farmers; micro and small industries; and other unorganised sector entities, through high technology-low cost operations."
Other operating guidelines for small finance banks are:
The minimum paid-up equity capital for small finance banks shall be Rs. 100 crore.
The promoter's minimum initial contribution to the paid-up equity capital of such small finance bank shall at least be 40 per cent and gradually brought down to 26 per cent within 12 years from the date of commencement of business of the bank.
The foreign shareholding in the small finance bank would be as per the Foreign Direct Investment (FDI) policy for private sector banks as amended from time to time.
At least 50 per cent of its loan portfolio should constitute loans and advances of upto Rs. 25 lakh.