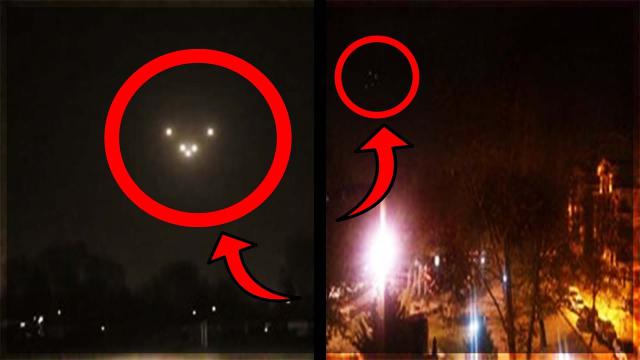 In a latest instance of UFO sighting, several people spotted a fleet of flying objects hovering over the skies of Istanbul, Turkey, on November 28. These UFOs appeared to be strange lights.
Many people believe that these are improved versions of space warfare developed by the government. Others said that these strange lights can simply be aircraft patrolling the skies due to the current political happenings.
Here's a look at the UFO spotted in Istanbul, Turkey:
An incident similar to this one took place in Phoenix, Arizona, in the United States on March 13 1997, when similar lights were seen in the sky and its footage was captured.
Check out the footage of UFO sighting in Phoenix, Arizona, in March 1997:
Texas and Denver in the US too have experienced similar sightings.
The latest incident in Turkey was witnessed by many people all over the country, who shared the footage and images that they had captured on social media, causing #UFOAttacktoTurkey to trend on Twitter. One of the recordings even showed a loud blast amid the mysterious lights in the sky.
Here's a video recording of the loud explosion that occurred:
The video of the explosion was considered a sonic boom by many social media users, who believed it to be the outcome of a coup and not an alien explosion.
Another clip that was recorded by one of the witnesses, shows something that you probably have never seen before!
It definitely doesn't look like an aircraft, take a look at it:
Though nobody really knows what these lights were, most people were left furious by Twitter's apparent attempt to censor the incident.
Here's how people reacted to the censoring of the #UFOAttacktoTurkey incident on social media: