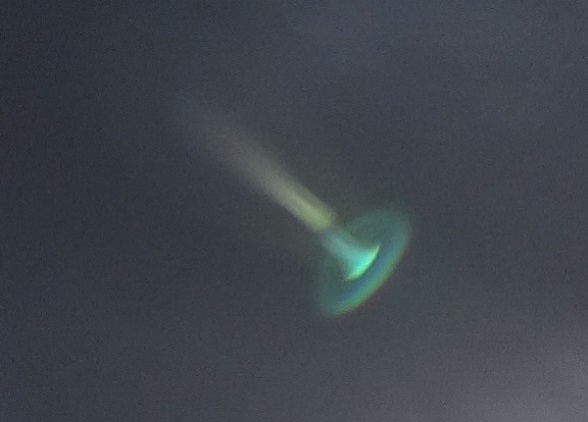 Amid reports of pressure on several governments to reveal records of UFO (unidentified flying objects) sightings in the past, an army officer has opened up on alien spaceship landing near a US airbase over two decades ago.
Providing new evidence to claims of a UFO landing a US airbase in Suffolk in December 1980, Lt Col Charles Halt (ret) told BBC that he saw UFO at Rendlesham Forest and claimed that he has "statements from radar operators at RAF Bentwaters and nearby Wattisham airfield" mentioning unknown object sighting at that point of time.
The 75-year-old former deputy base commander at RAF Bentwaters said that former service people, who have been keeping mum until retirement, have now written to him about the UFO sighting.
"I have confirmation that (Bentwaters radar operators)... saw the object go across their 60 mile (96km) scope in two or three seconds, thousands of miles an hour, he came back across their scope again, stopped near the water tower, they watched it and observed it go into the forest where we were," Halt told BBC.
"At Wattisham, they picked up what they called a 'bogie' and lost it near Rendlesham Forest.
"Whatever was there was clearly under intelligent control," he added.
Halt made the new revelation amid allegations by alien conspiracy theorists and other organisations that several countries have been intentionally hiding UFO sighting records from the public.
It may be mentioned that Welsh Government was recently asked to provide details of UFO sightings at Cardiff Airport. Darren Millar, Shadow Minister for Health and Social Services, and Conservative Assembly Member for Clwyd, North Wales, has asked economy, science and transport minister Edwina Hart for details of alien spaceships sightings at Cardiff Airport since its acquisition by the Welsh Government, according to BBC.
A recent report by Express had also claimed that the United Kingdom's Ministry of Defence (MoD) might release the country's top secret on Unidentified Flying Object (UFO) sightings dubbed as the "British X-Files" in the next eight months. It claimed the government has assured to release the files in March 2016 when Lord Black of Brentwood asked for an update through a Parliamentary question. The same website has also claimed in another report that German Supreme Administrative Court in Leipzig has ordered the German Bundestag to release files containing UFO sightings record.