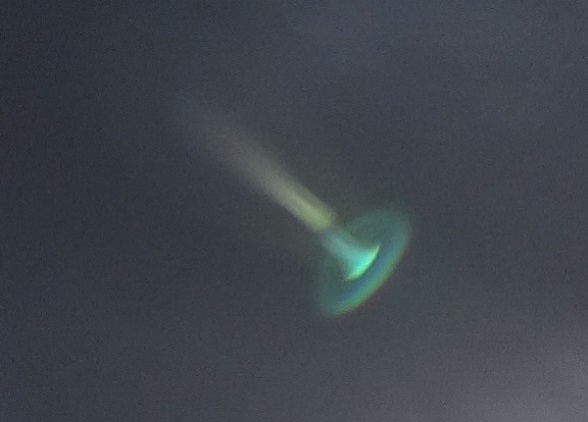 In a new development that could expose evidences of extra terrestrial life, Welsh Government has been asked to provide details of UFO (unidentified flying objects) sightings at Cardiff Airport.
Darren Millar, Shadow Minister for Health and Social Services, and Conservative Assembly Member for Clwyd, North Wales, has asked economy, science and transport minister Edwina Hart for details of alien spaceships sightings at Cardiff Airport since its acquisition by the Welsh Government, according to BBC.
Interestingly, the Welsh Government replied to the query in Star Trek language Klingon instead of the usual English and Welsh.
"Jang vIDa je due luq," Welsh government spokesman replied, according to BBC. "'Ach ghotvam'e' QI'yaH devolve qaS" which means "The minister will reply in due course. However this is a non-devolved matter."
"I've always suspected that Labour ministers came from another planet. This response confirms it," Millar was quoted as saying following the use of fictional language by Welsh government.
The report went on to say that Millar had asked three questions on "how many reports of unidentified flying objects there have been at Cardiff Airport since its acquisition by the Welsh government," discussions of the government with the Ministry of Defence on UFO sightings in Welsh in the last five years, and if the government is funding "research into sightings of unidentified flying objects in Wales."
In a similar development, the United Kingdom's Ministry of Defence (MoD) might release the country's top secret on Unidentified Flying Object (UFO) sightings dubbed as the "British X-Files" in the next eight months, according to Express. It added that government has assured on the eve of World UFO Day that the MoD would release the secret files to the National Archives by March 2016 when Lord Black of Brentwood asked for an update through a Parliamentary question.
The same website has also reported that the German Supreme Administrative Court in Leipzig has ordered the German Bundestag to release files containing UFO sightings record.