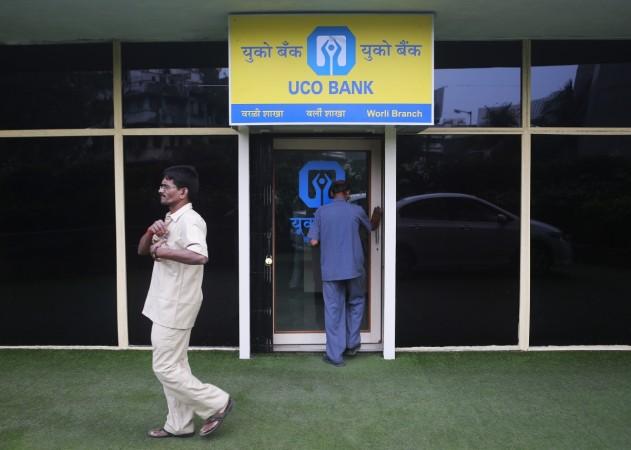 Shares of the Kolkata-based UCO Bank saw its biggest drop in over a decade after the Central Bureau of Investigation (CBI) booked the bank's former chairman Arun Kaul for allegedly cheating the bank.
Shares of UCO Bank fell nearly 18 percent in the morning trade Monday. It is reportedly the biggest drop of the bank's shares since 2003.
On the BSE (Bombay Stock Exchange), shares of the bank opened at Rs 20, and fell to a 52-week low of Rs 19.15 – down by 14.31 percent over its previous closing price of Rs 22.35.
On the NSE (National Stock Exchange), the UCO Bank stocks opened at Rs 20.60, then fell to its 52-week low of Rs 18.25 – down by 17.97 percent over its last closing price of Rs 22.25.
The investigation agency had reportedly booked Kaul, former chairman-cum-managing director of UCO Bank and two private companies – Era Engineering Infra India Ltd (EEIL) and Altius Finserve Pvt Ltd and their directors in connection with the alleged Rs 6.21 billion loan fraud. The agency also booked a few chartered accountants in connection with the case Saturday.
Kaul was the CMD of UCO Bank between 2010 and 2015. At 12.17 pm shares of the state-run bank was trading in red at Rs 20.50 in BSE and Rs 20.45 in NSE.
The year 2018 saw a string of financial frauds in banks across India that involved several top bank officials, raising questions about the credit management practices of the lenders. Investigating agencies are yet to nab diamond jeweler Nirav Modi and Mehul Choksi, who allegedly masterminded the multi-crore Punjab National Bank (PNB) scam. Archana Bhargava, former chairperson and managing director of United Bank of India, was arrested in March in connection with another big scam.