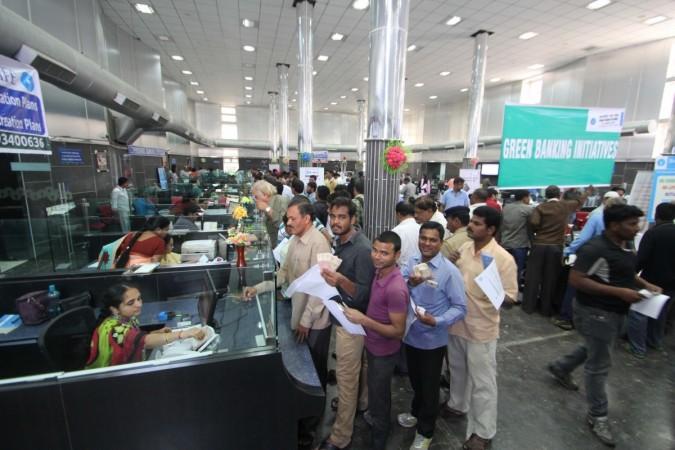 The Punjab National Bank (PNB) scam and the Rotomac case raised questions about the governance and risk management practices at all private and public sector banks. The fact that PNB and United Bank of India (UBI) reported the highest number of officials prosecuted for corruption between 2015 and 2017 will raise more questions.
The Central Vigilance Commission (CVC) permitted the prosecution of 30 officials from 13 banks from January 2015 to December 2017, according to a Times of India report.
Among the 30 officials, five each are from state-run PNB and UBI. The country's largest lender, State Bank of India (SBI) is in the third position with four of its officials being prosecuted.
The number of officials of public sector banks who have either been convicted, dismissed or awarded penalties for their involvement in various frauds that were not referred to the CVC stands at 5,000 for the period January 2015-March 2017 period.
SBI topped this list with 1,538 such employees, while PNB had such 184 officials, and UBI had 141 of these employees over the period. In total, 24 other banks together accounted for 3,137 officials convicted, dismissed or penalized, said the ToI report.
On February 14 this year, PNB shocked the entire banking industry of India by revealing that it had detected fraudulent transactions to the tune of Rs 11,400 crore allegedly by billionaire jeweler Nirav Modi, his family members and business partner Mehul Choksi at PNB's Brady House Branch in Mumbai.
Following the scam, employees of PNB including people at the general manager level were suspended from their post for their suspected involvement in the case.
In light of the PNB scam, the CVC issued an advisory to all public-sector banks on February 19 for prevention of corruption, ordering them to transfer officers who had completed three years at the same position as on December 31, 2017.
The CVC advisory also stated that the transfer of all clerical staff who have completed five years as on December 31, 2017 "should be done immediately," reported ANI.
Just days after the PNB scam surfaced, Rotomac Pens owner has allegedly gone abroad after taking a loan of more than Rs 800 crore from several state-owned banks.