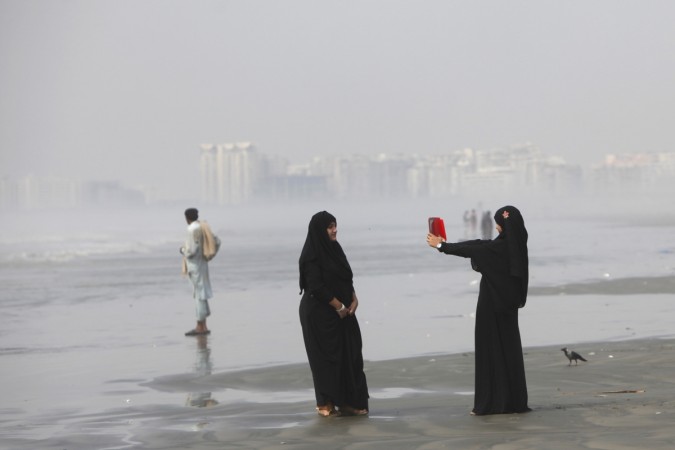 The Ministry of Foreign Affairs and International Cooperation of the United Arab Emirates (UAE) has, in a recent advisory, asked its citizens to respect the ban on burqa that is in place in certain European cities and nations. The advisory also lists out where these places are, besides warning its citizens against doing a host of other things when abroad.
According to the advisory, the Assistant Under-Secretary for Consular Affairs at the UAE Ministry of Foreign Affairs and International Cooperation, Ahmed Elham Al Dhaheri urged citizens of the UAE who may be planning to travel to other countries to abide by local rules that "prohibit the wearing of the veil (burqa) in public institutions and places, to avoid legal repercussions or fines arising from the violation of this law."
Al Dhaheri was quoted by the advisory as saying that the "European states that ban the wearing of veil are France, Belgium and the Netherlands, as well as some European cities such as Barcelona in Spain." He also named "the Hesse State in Germany and a number of Italian cities," adding: "The Danish courts also banned the veil."
He also referenced "the burqa ban in Thiessen Canton, located southeast of Switzerland, where the ban of the veil started in public places as of the first of July 2016, pointing out that the fine for violating the ban starts from 100 Swiss Francs up to 1,000 Francs, or a violator faces deportation from the canton, and the fine can increase if the violator insists on wearing the veil."
'Don't carry large amount of cash'
The official also urged people to "avoid carrying large sums of money during their travel," and instead use credit cards more. The advice comes in light of security concerns that have been flagged for high-net-worth individuals, who are often at risk of being mugged or robbed of their cash.