The east coast of China is being hammered by Typhoon Maria, which made a landfall in the Fujian Province on Wednesday, July 11. The area is one of the most densely populated coastlines in the world and the typhoon is wreaking havoc along it.
Maria was earlier rated as Category 3 but was later downgraded to a Category 2 storm by the time it made a landfall in China. It brought heavy rainfall to the region, along with sustained winds of about 191 kilometers per hour. It also destroyed a road in Dayu town and left several commercial and residential buildings severely damaged.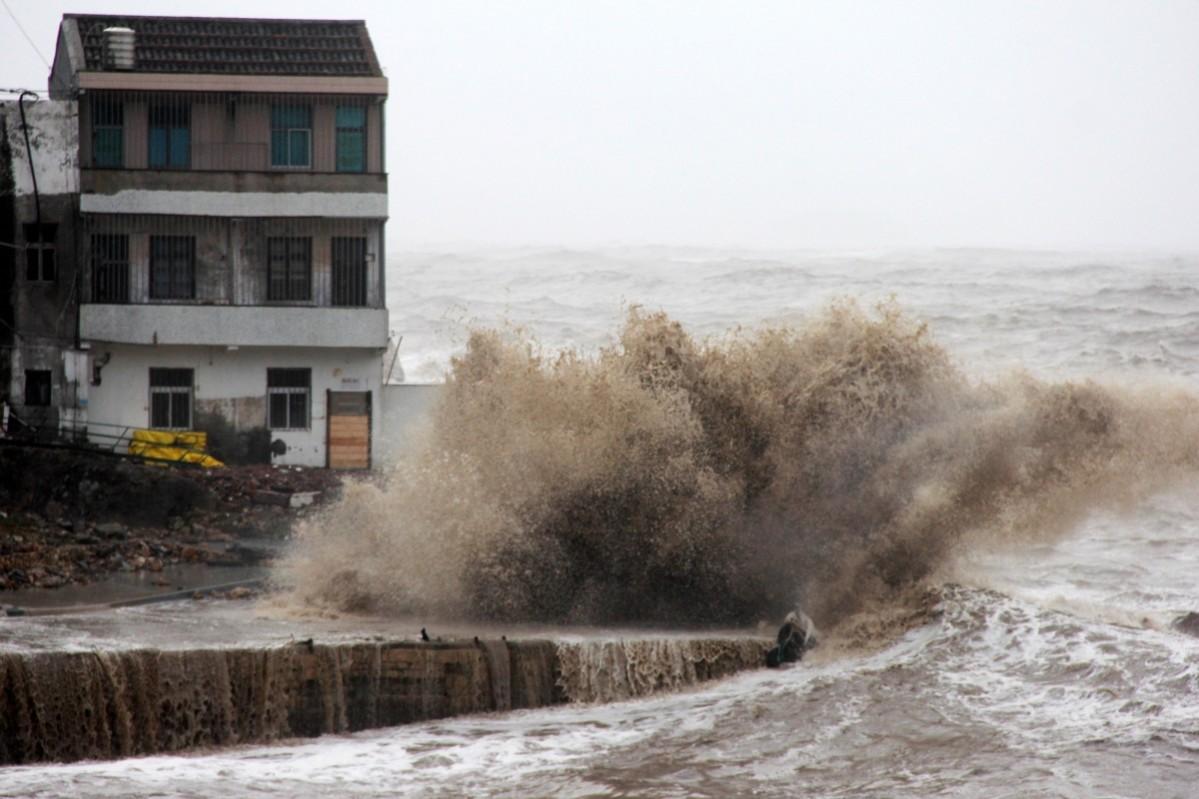 As a precautionary measure, authorities evacuated over 2,70,000 people in Wenshou City, Zhejiang Province, and also shut down schools, resorts and shops in the region. Due to the torrential rains and strong winds, over 200 trains have been cancelled in the region, reported Xinhua News. Maria has brought down several electric poles and uprooted over 2,000 trees.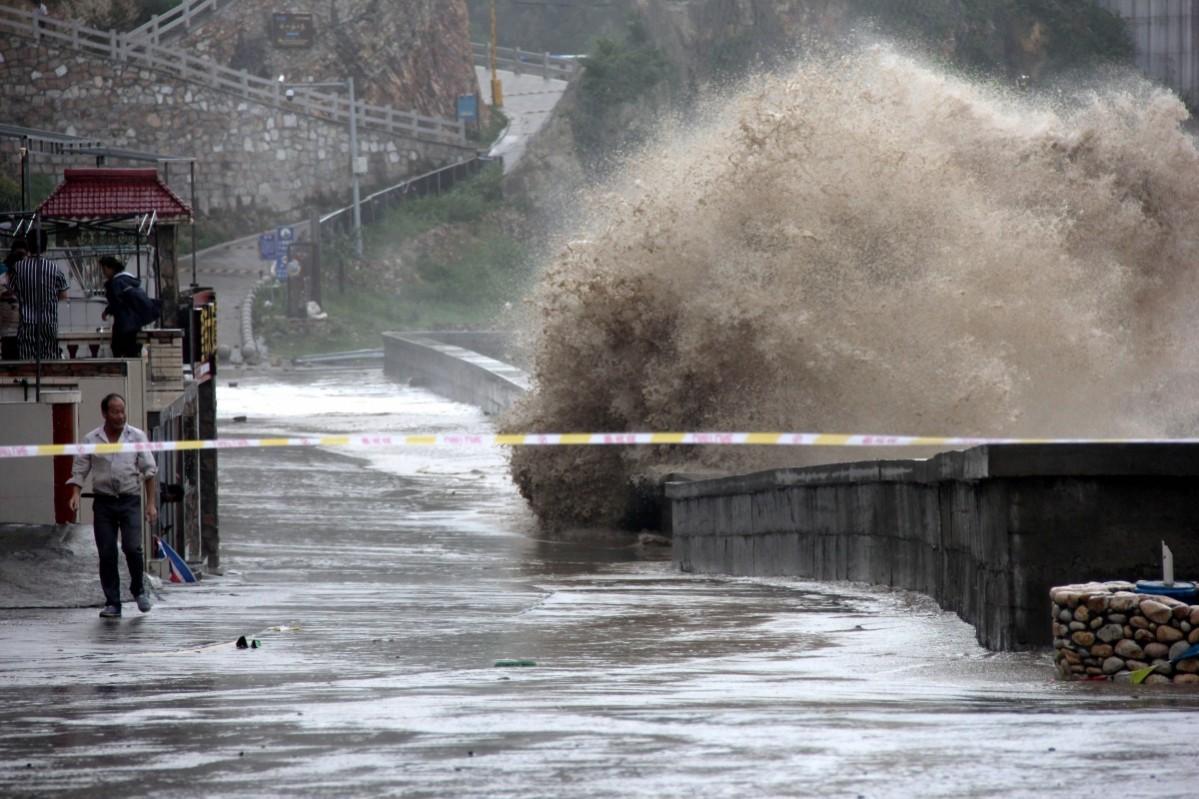 The typhoon isn't expected to weaken before the weekend, causing widespread floods and mudslides northern Fujian and parts of Jiangxi provinces. "Maria's excessive rainfall can lead to significant flooding," AccuWeather's senior meteorologist Alan Reppert said. "Mudslides are a serious concern in areas of rugged terrain."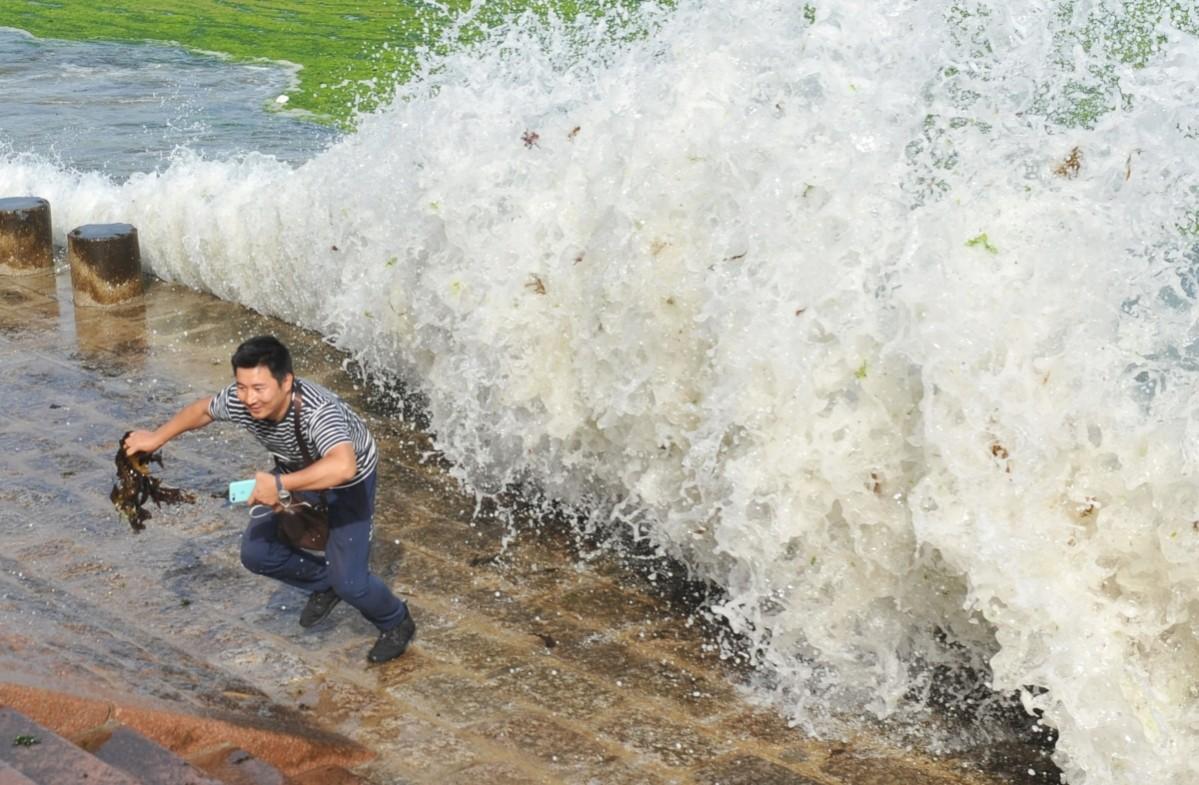 People on the path of the storm have been asked to stock up on essentials such as food and medicines, and have also been told to take measure to secure their homes and businesses.
The US State Department also issued an advisory to its citizens in China and asked them to be alert and follow any kind of evacuation orders issued. "Monitor the local news for updates and seek secure shelter," it told the citizens. The department also gave out telephone numbers in case people needed help.
Before barreling into China, Typhoon Maria battered Japan, where the death toll is now estimated at 195. Heavy rains hit western Japan on July 5, and the region is said to have received 583 mm rainfall just between Friday and Saturday morning.
Most of the deaths have been reported in the Hiroshima and Okayama prefectures and the area has been flattened after strong winds and extremely heavy rains. Prime Minister Shinzo Abe then cancelled his to the Middle East and Europe and visit several shelters in Japan.
"We'll cut through all the bureaucracy to secure the goods people need for their lives, to improve life in the evacuation centres — such as air-conditioners as the hot days continue — and then secure temporary housing and the other things people need to rebuild their lives," ABC News quoted Abe as saying.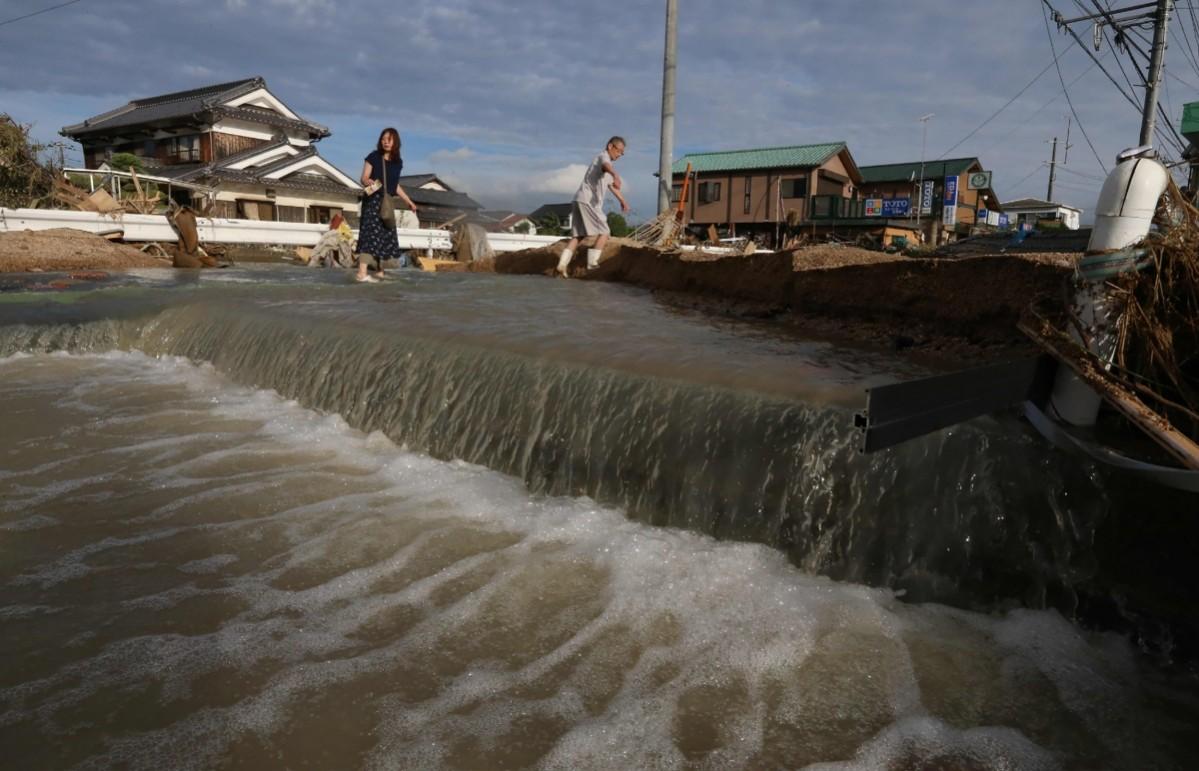 Massive search and rescue operations are underway and residents of several regions still remain cut off. "We are cut off from the road and we can't go anywhere by car," Nobuaki Hyuga, a resident of Hiroshima's Asakita ward explained.
Rescue workers have explained that the roads are still blocked due to uprooted trees, electric poles and debris and that supplies would reach people only once the roads are cleared.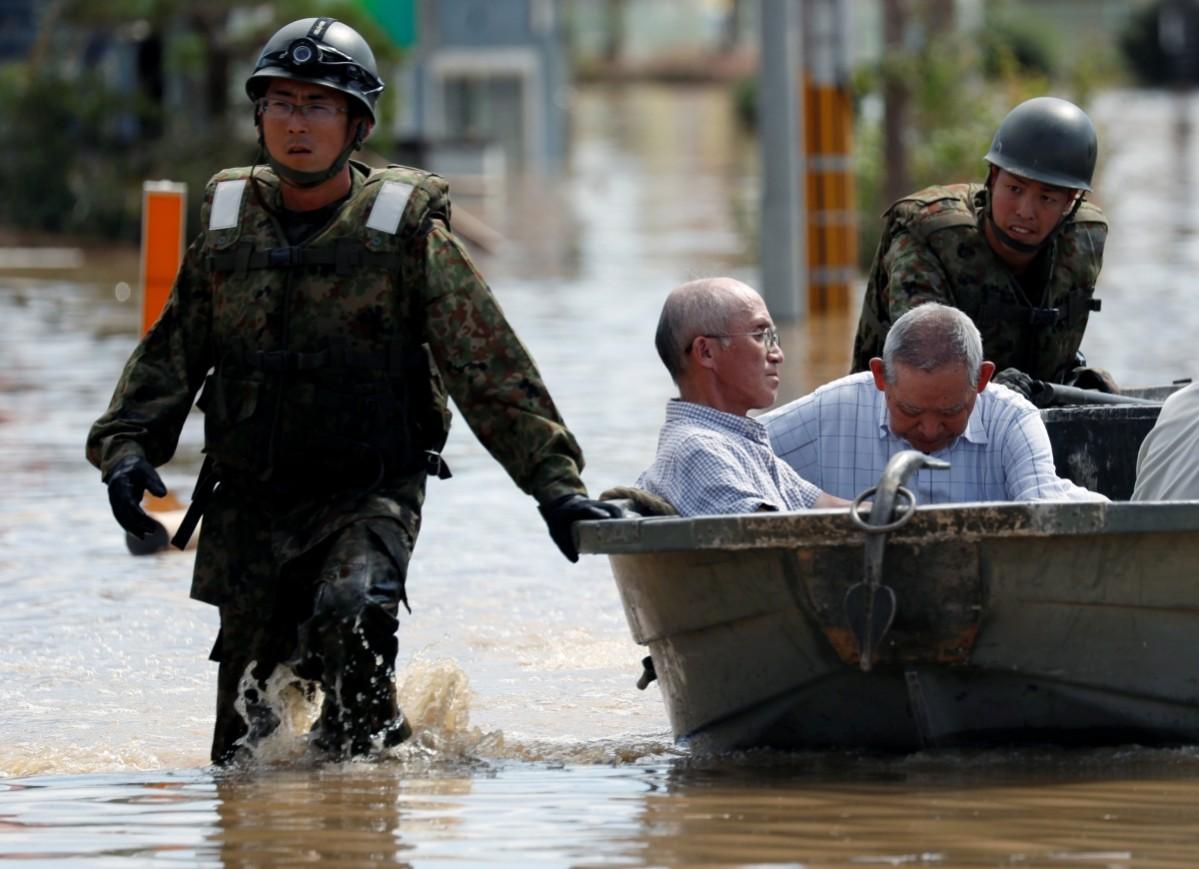 "Mud and dirt is still blocking our local bus route, so we are trying to get that out of the way so the road can be reopened for buses and cars," a rescue worker explained.
The storm first hit Taiwan and the northern part was expected to be most affected. However, the storm wasn't as strong and the nation avoided some major havoc. About 3,500 people were evacuated and 2,000 soldiers had also been deployed for emergencies.