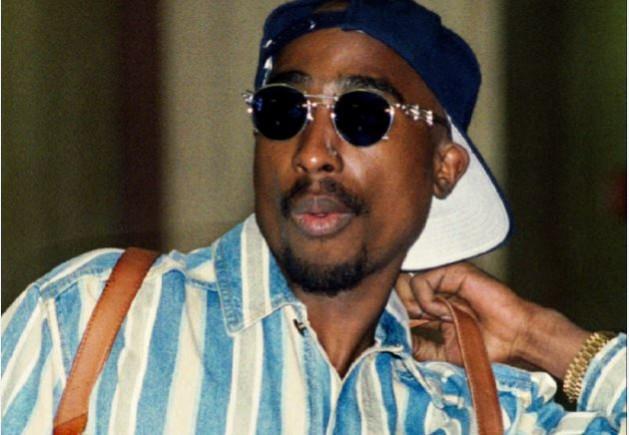 Many fans believe rapper Tupac Shakur (2Pac) faked his death, but a recent auction should put all such theories to rest. His never-before-seen death certificate along with a nude photo is up for auction.
The certificate reveals that Tupac died on September 13, 1996, at the University Medical Center in Las Vegas after sustaining "multiple gunshot wounds." He was shot four times on the night of September 7 and died six days later.
Also Read: Is Tupac alive? Suge Knight reveals 2Pac is NOT dead!
According to the death certificate, the rapper was shot multiple times — twice in the chest, once in the arm, and once in the thigh — and died at approximately 4.03 pm local time.
The death certificate is up for auction and is expected to fetch upwards of £8,000. His personally-worn Grillz, bandanas, a blood-covered sweatshirt from the movie Above the Rim, photographs [including a nude photo], handwritten lyrics and a two-page prison love letter are among the objects expected to fetch good amount.
Tupac's personal belongings are up for auction on the Gotta Have Rock and Roll online auction site from November 22 to December 1.
"I'm pretty excited for many reasons, it's the biggest and most important collection of Tupac material ever to come up for auction. We have handwritten letters and lyrics, unreleased recordings no one has ever heard, to jewellery, his death certificate and more, we have a tremendous amount of Tupac material," Ed Kosinski, co-owner of Gotta Have Rock and Roll, said.
"We also have Tupac's only nude photograph with copyright too, then many other incredible items. We have contracts that Tupac had to sign in prison to personal letters sent to a girlfriend while he was in prison.
"We have one of his gun charms and a photograph of him wearing the charm as a necklace. I found this particularly interesting and if I was a collector I would love to own it. No one has ever seen anything like this ever before and these are very important items like handwritten lyrics, letters, poetry, bandanas and more," he added.
"There's a lot of cool stuff, there has been very little Tupac stuff on the market, we expect a lot of interest and for the items to do very well."
The auction also includes personal belongings of Michael Jackson.