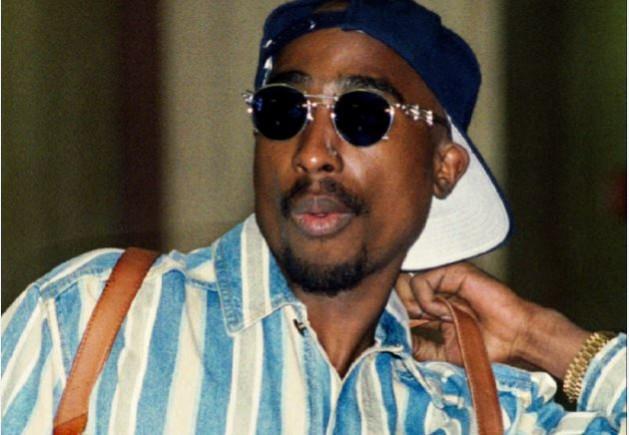 Rapper Tupac Shakur (2Pac) has been in news lately for several reasons. First, his killers' identities were revealed and later the trailer of the long-awaited biopic titled All Eyez on Me, which gave a sneak-peek of Tupac's life, was released.
Also Read: Tupac Shakur's death: Suge Knight REVEALS the identity of rapper 2Pac's killers
The story of the iconic rapper will be brought to life in the biopic All Eyez on Me, which is set to release in June. The trailer of the biopic was released on April 6 and it chronicles the life and legacy of the legendary rapper, who died in 1996.
All Eyez on Me features Demetrius Shipp Jr in the lead role as Tupac. The trailer shows the unknown side of Tupac's childhood and his rise to stardom as a hip-hop artist, actor, poet and activist. The trailer also shows his life during imprisonment, controversial time at Death Row Records and his murder.
The biopic will give details of Tupac's childhood and growing up to revolutionary parents in Harlem, New York. The Vampire Diaries Kat Graham also plays an important role in the biopic as Tupac's childhood friend Jada Pinkett. Pinkett was with Tupac at the time when he moved towards violence.
"The man I knew wanted to use his voice to educate, to bring people together," she tells him in the trailer.
All Eyez on Me also shows a small scene in which gunmen opened fire at him.
Directed by Benny Boom and Produced by LT Hutton, the biopic features Danai Gurira, Annie Ilonzeh, Jamal Woolard, Dominic L Santana, Kat Graham and Jamie Hector in pivotal roles. The biopic will be released on June 16, which coincides with his 46th birthday.
Tupac Shakur killed
The rapper was shot on September 7, 1996, and he died six days later. More than 20 years after his death, Marion 'Suge' Knight revealed that his ex-wife and former security chief Reggie White Jr killed the rapper.