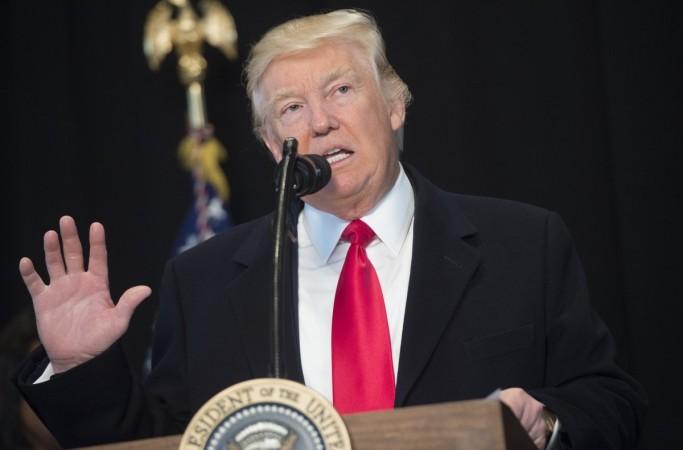 Hours after Donald Trump's former lawyer Michael Cohen appeared in a federal court in Manhattan and pleaded guilty on eight charges -- five counts of tax fraud, one bank fraud and two counts of violation of campaign finance laws -- the US president reacted to Cohen's statements and said that he was at no fault in all these cases.
Trump said that the only wrong thing he had done was to beat "Crooked Hillary Clinton and the Democrats" in the elections.
"The only thing that I have done wrong is to win an election that was expected to be won by Crooked Hillary Clinton and the Democrats. The problem is, they forgot to campaign in numerous states!" Trump tweeted.
In the court proceeding on Agust 21, Cohen had spoken about the hush money, and said that he had paid $130,000 and $150,000 to two women, who he did not name. Cohen is known to have paid adult film star Stormy Daniels and former Playboy model Karen McDougal.
Even though he did not name Trump either, Cohen clearly explained that he was acting at the direction of the president and the purpose of the payment was to buy the women's silence so that the accusations would not dampen the election. He said that the payment was "in coordination and at the direction of a candidate for federal office", and the other was made "under direction of the same candidate," the Agence France-Presse reported.
Later, Lanny Davis, one of Cohen's lawyers later said that his client had "testified under oath that Donald Trump directed him to commit a crime."
So what does Trump have to say to this? Speaking to Fox News, the US president said that he came to know of these payments "later," but insisted that they weren't illegal because they were paid "from me."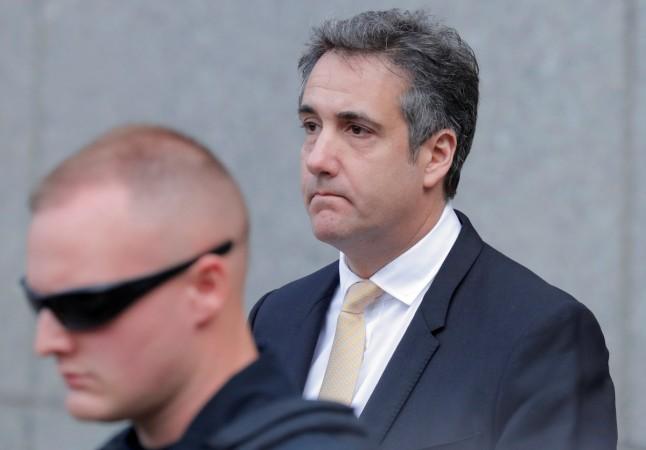 "But you have to understand, Ainsley," Trump told host Ainsley Earhardt, "what he did – and they weren't taken out of campaign finance, that's the big thing. That's a much bigger thing. Did they come out of the campaign?
"They didn't come out of the campaign, they came from me. And I tweeted about it."
Trump added that when he got to know about the payments, the first thing he asked was if the funds were taken from the campaign money. "I don't know if you know but I tweeted about the payments. But they didn't come out of campaign. In fact, my first question when I heard about it was did they come out of the campaign because that could be a little dicey," he added.
While the US president isn't too pleased with his former lawyer for implicating him, even implying that Cohen was "making up stories," he seems quite happy with how former campaign manager Paul Manafort has handled the arrest and investigation.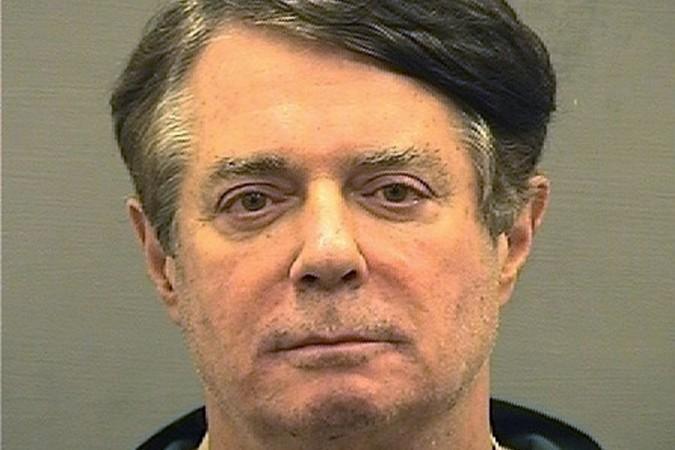 "I feel very badly for Paul Manafort and his wonderful family. 'Justice' took a 12-year-old tax case, among other things, applied tremendous pressure on him and, unlike Michael Cohen, he refused to 'break' - make up stories in order to get a 'deal.' Such respect for a brave man!" he wrote on Twitter.
If that wasn't enough, he even lashed out at Cohen on the micro-blogging site and said he shouldn't really be hired.
If anyone is looking for a good lawyer, I would strongly suggest that you don't retain the services of Michael Cohen!

— Donald J. Trump (@realDonaldTrump) August 22, 2018
However, Davis, Cohen's lawyer, had clearly said that by speaking up about Trump his client had prioritised his family and the country. "Michael Cohen took this step today so that his family can move on to the next chapter," ABC News quoted him as saying.
"This is Michael fulfilling his promise made on July 2nd to put his family and country first and tell the truth about Donald Trump.
"Today he stood up and testified under oath that Donald Trump directed him to commit a crime by making payments to two women for the principal purpose of influencing an election. If those payments were a crime for Michael Cohen, then why wouldn't they be a crime for Donald Trump?" Davis added.