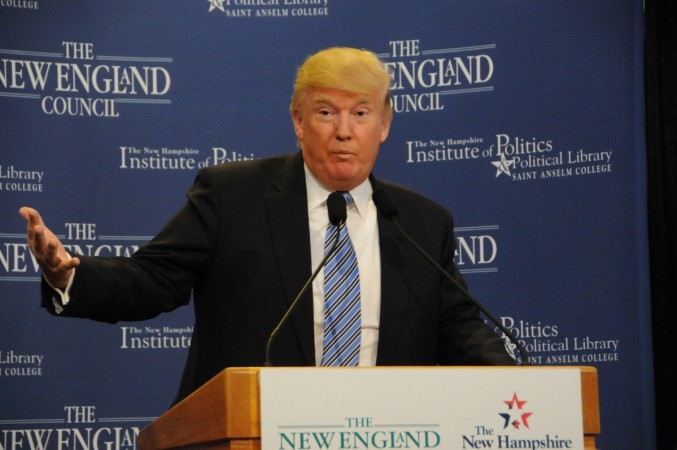 In a teleconference with the media on Friday, July 6, ahead of Trump's visit to Britain next week, US Ambassador to Britain Robert Johnson said Trump "would love to do a bilateral trade deal and he is really ready to step up on that the minute we get the go-ahead to do it", Xinhua news agency reported.
The President is ready, willing, and able to do that as soon as possible. There are people in all departments of government that are looking right now. We have ad hoc committees from every department -- whether it's treasury, finance, trade -- are looking at how to put that together really rapidly and efficiently."
Trump will arrive in Britain on July 12 after attending a NATO summit in Belgium. He will visit an unspecified defence site before holding talks with Prime Minister Theresa May at Chequers, meet Queen Elizabeth at Windsor Castle, and attend a black-tie dinner with business leaders near Oxford.
Later, Trump will travel to Scotland to prepare for his meeting with Russian President Vladimir Putin slated for July 16 in Finland.
The itinerary would likely keep Trump, who has been said to be sensitive to protests, largely away from planned wide demonstrations in London. Over 50,000 people have reportedly signed up to protest against his domestic and foreign policy at multiple venues during his stay.
A giant Trump Baby balloon was given green light from London mayor to be flown close to the Parliament during Trump's visit.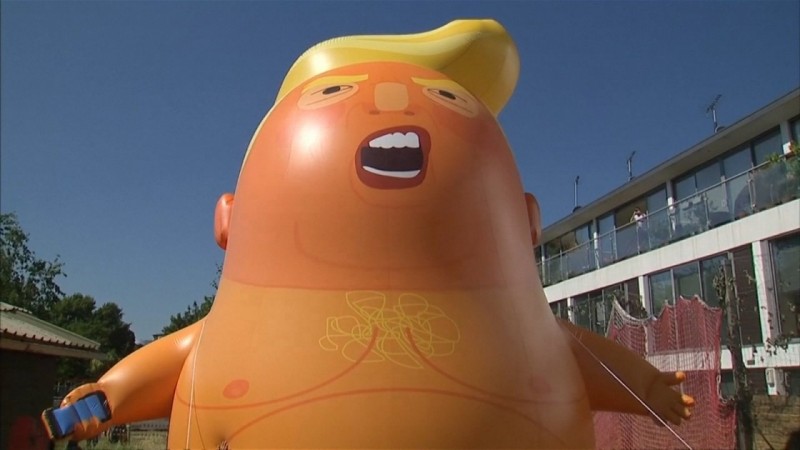 The six-meter-high orange balloon, in the form of Trump wearing a nappy, will fly above Westminster for about two hours on the morning of July 13 to coincide with a "Stop Trump" demonstration in central London which about 50,000 people are expected to attend.
However, Johnson said Trump's trip was not designed to avoid protests.
The president is not avoiding anything ... the president is merely trying to get as impactful a trip as he can get in a 24-hour period."
The visit, the first of its kind since Trump assumed the presidency in January last year, was categorized by the U.S. State Department as a "working visit."
His proposal for a strict ban on Muslim immigration has sparked wide controversy in the island nation. Matters got even worse when Trump retweeted video posts of a British ultra-rightist group targeting Muslim immigrants in November.
Under domestic pressure, May said that Trump's remarks were wrong, triggering the latter's retort demanding her not focus on him, but on anti-terrorism efforts in her own nation.
Trump's statement further irritated London, as many people and government officials asked May to withdraw her invitation to Trump to pay a state visit.
The two nations have also seen huge differences on multiple issues such as Trump's retreat from the Paris climate accord, his decision regarding Jerusalem and his refusal to certify Iran's compliance with the historic Iran nuclear deal.