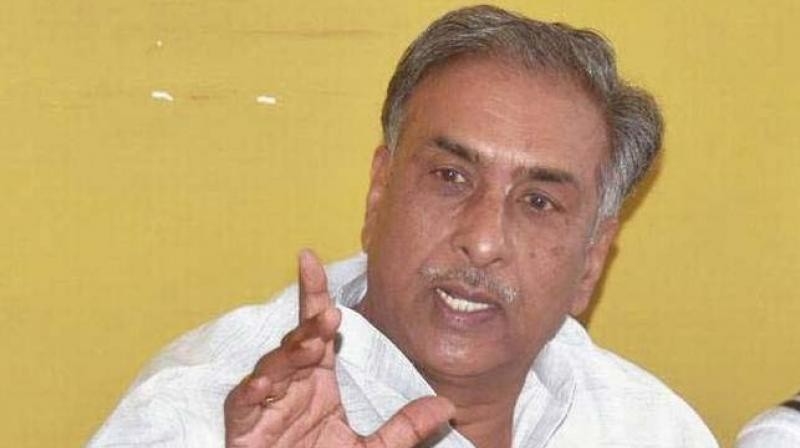 Tension is brewing up within Janata Dal (Secular) in Karnataka after the MLCs were denied Cabinet berths and MLC Basavaraj Horatti's supporters went on to insist that Chief Minister HD Kumaraswamy and Deve Gowda must give him the education minister's post.
HD Kumaraswamy held a meeting on Monday and only newly-elected MLAs were invited. The chief minister reportedly revealed the names of MLAs, who will be getting various ministries. Meanwhile, he made it clear that no MLC will be part of the Cabinet. Hence, some of the MLCs are unhappy with HD Kumaraswamy's decision.
Some supporters of Basavaraj Horatti, who were upset to learn the news, met HD Kumaraswamy on Tuesday morning and submitted a representation. Later, talking to media a supporter said, "Basavaraj Horatti has been an honest worker of JDS party for the last 38 years and he has been elected as the MLC from the party for seven times."
The supporter added, "He held various ministries in previous JDS governments. He has done notable jobs as a minister of Primary and Secondary Education. He is one of leading JDS leaders from north Karnataka and he has done best for the party in this areas during the recent assembly elections."
The supporter also revealed, "We have submitted a letter to HD Kumaraswamy and requested him to give him a suitable ministry to our leader. We want the ministry of Primary and Secondary Education for him. We are also going to meet JDS supreme HD Deve Gowda and give our representation to him."
Basavaraj Horatti also admitted that he is an aspirant of minister of primary and secondary education. But he denied that he is not insisting or putting pressure on HD Kumaraswamy. He said that there is dire need to respect coalition politics in the present political situation.
"Legislators of both parties should set aside their personal aspirations, as it is difficult to accommodate all 117 in the Cabinet. This coalition government came into existence because of the Congress' commitment to secular politics. Failure of this experiment because of the infighting of any kind will result in people losing faith in the coalition system of politics," he told The Hindu.
When asked about his interest, Basavaraj Horatti said, "A few from the teachers' constituency are making this demand following reports that my name was being floated for the post of Chairman of Legislative Council. Of course, I'm interested in the education portfolio but I'm not particular about it."