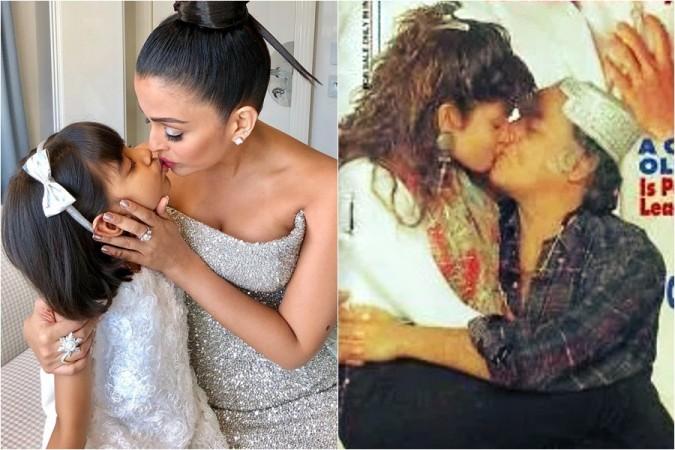 Aishwarya Rai Bachchan, who recently made a debut on Instagram, posted a picture of her kissing her 6-year-old daughter Aaradhya on the lips during her outing at the 71st Cannes Film Festival. She was mercilessly trolled for her actions and even received nasty comments from a few Instagram users.
The trolls found a mother's love towards her daughter quite absurd and against the Indian culture. While Aishwarya's fans shut down the trolls with befitting replies, actress Pooja Bhatt and Dia Mirza have also slammed the haters for the sickening mentality who turned a mother-daughter relationship into an indecent act.
"Since when does a mother need permission from the world to kiss her child?" Pooja Bhatt snaped at trolls for their perverted remarks adding that it gave her an uncanny feeling when she had found herself in a similar situation in the past.
Several decades ago, a picture of Pooja Bhatt smooching her father Mahesh Bhatt on Stardust magazine which many people had objected and raised doubts about the kind of relationship they both share. Mahesh Bhatt's controversial statement about marrying Pooja Bhatt if wouldn't had been his daughter had further intensified the situation.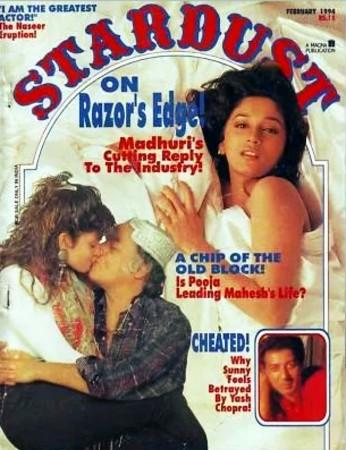 Meanwhile, Dia Mirza has also condemned the weird nature of the trolls and asked a pertinent question, "Since when was a mother's display of affection a reason for trolling? This is absurd."
While Aishwarya remained silent on the issue, a source close to the Bachchan family said that it's because of this reason only the Miss World 1994 stayed away from social media all these years.
"To be targeted for every innocent gesture, just because you are who you are, is a little unfair. Aishwarya has stayed away from social media for this reason only. She knew her every move would be monitored and judged. She hates it. But she will never dignify the trolls with a response," the source was quoted as saying by Deccan Chronicle.