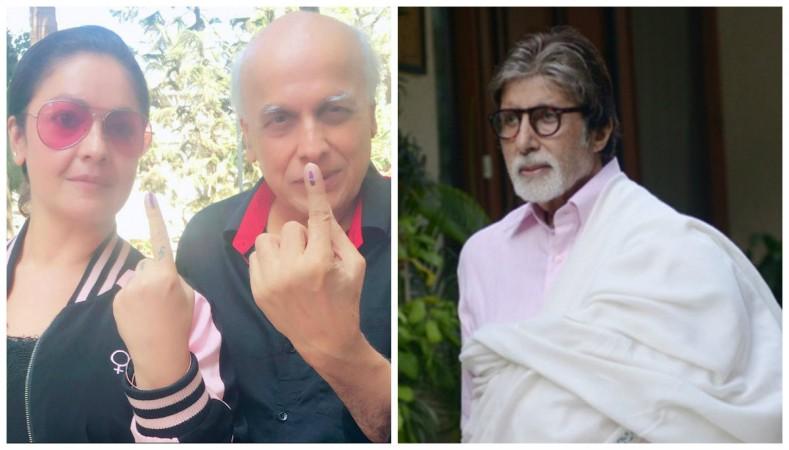 After Pooja Bhatt gave it back to trolls, who called her "alcoholic" and "attention seeker" for targeting Amitabh Bachchan, her father Mahesh Bhatt took to Twitter and said "proud of my child".
In response to one of the replies that Pooja gave to a troll, Mahesh said, "Sach kehnay agar shouq hai tau Tanha chalnay ka bhi housla rakhna.. Proud of you my child. (Loose translation- If you want to tell the truth, you should have the courage also to walk alone. Proud of you my child)".
Pooja earlier took a dig at Big B for his refusal to comment on the gruesome Kathua rape and murder case by referring to his film Pink. "I can't help being reminded of a film called #Pink. Can our images on screen please be reflected in reality? [sic]," she had tweeted.
While many supported her jibe at the mega-star, many slammed her as well by making abusive comments. One of the trolls called her "seasonal insect" and "alcoholic" who is trying to gain publicity by using Amitabh's name.
However, Pooja didn't take the attacks lightly, and replied back to the troll by saying: "A 'recovering' alcoholic & proud of it!In a country where people don't even acknowledge they have a drinking problem,let alone discuss it I am grateful to stand away from the crowd that considers holding your frailties to light shameful. #485dayssober [sic]".
Bhatt's tweet has been made in response to the above-mentioned tweet from his daughter. Pooja was an alcoholic until she decided to get rid of the addiction in December 2016.
"I was 45 and if I wanted to give myself 10 years of living, I had to quit now before I drank myself to the grave. I had to reclaim the sharper, brighter me which had got watered down," Mumbai Mirror had quoted her as saying.