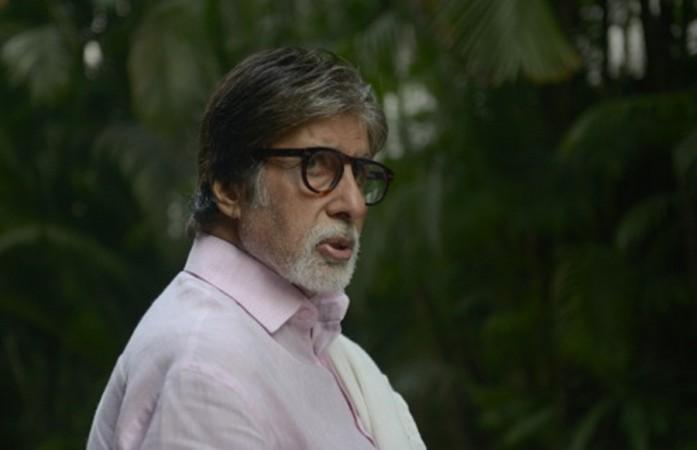 At a time when several celebrities from Bollywood have been vocal about the Kathua rape and murder case, Amitabh Bachchan's response to the incident has left many miffed on social media.
The mega-star was present at a song launch of his upcoming film 102 Not Out. Big B being the brand ambassador of the government campaign of Beti Bachao Beti Padhao, one reporter asked him to comment on the Kathua case and the rising cases of rapes in the country.
However, Amitabh refused to make any comment saying, "I feel disgusted even talking about it. So, let's not talk about it. It's terrible to even talk about it". While some people on social media supported Amitabh's refusal to talk about the horrifying case, some slammed the actor for allegedly taking a safe route.
There are a number of tweets in which Bachchan has been targeted saying that the veteran actor never takes a stand on serious issues. Some even said that he would have made a strong comment if a movie was being made on Kathua rape case, and Amitabh had featured in it. Some people took it too far involving Amitabh's own granddaughter.
Many people have lamented that @SrBachchan hasn't reacted to gangrape & murder of nomad girl in Kathua, the gory incident that sparked outrage across the world. How could he? Asifa was not Aaradhya. May God protect her from evil eyes; may she and all daughters stay safe and happy

— YusufJameelیوسف جمیل (@jameelyusuf) April 19, 2018
Hey Mr @SrBachchan you should not say that, being a good citizen of India you must raise your voice against the racism, crime and this divide and rule system... #Asifa #UnnaoCase

— A.Rafeeq (@rafeeq0090) April 19, 2018
.@ShatruganSinha is the real life hero who stand against the #rape who came in support of #asifa who always stand for truth, where as @SrBachchan is reel life hero, who plays same character of bihari babu but not in real life ,in reel life #Pink just for the sake of money

— Akhilesh Choudhary (@aapakhi) April 16, 2018
Amitabh had expressed deep grief during the Nirbhaya case in 2012. "T 974 - 'Amanat', 'Damini' just a name now .. her body has passed away, but her soul shall shall forever stir our hearts !!! [sic]," he had tweeted then. The 75-year-old actor had even penned down a heartfelt poem, dedicating to the victim then.
Also during the trailer launch of his film Pink, Amitabh was quoted saying that he wanted to see India become free from rape. Some are slamming the superstar by saying that he would have made a strong comment only if any of his films on the same subject line was being released.
Nonetheless, it's not mandatory for all celebrities to make comments on such issues. Meanwhile, a host of Bollywood stars including Sonam Kapoor, Swara Bhaskar, Farhan Akhtar, Javed Akhtar, Richa Chadha among others have been making strong comments on the Kathua rape case, slamming the government for alleged inadequate security and justice to girls.