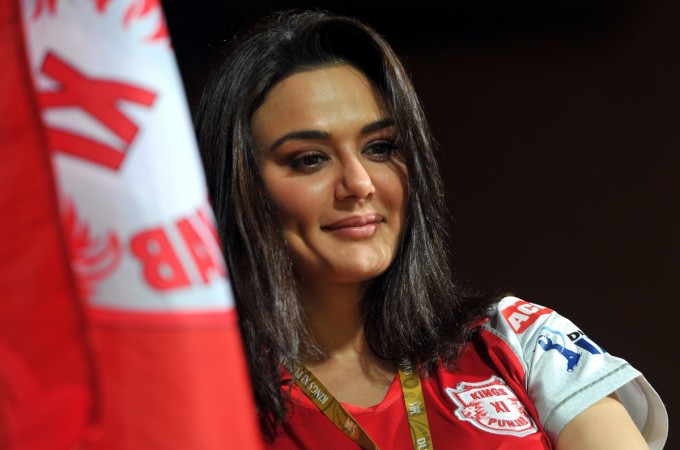 Actress Preity Zinta recently got brutally trolled for making a gaffe while congratulating Indian cricket team over its historic Test series victory against Australia.
Team India won the Test series with a margin of 2-1 after the final test match at the Sydney Cricket Ground ended in a draw. Led by captain Virat Kohli, India became the first Asian team to win a Test series in Australia for the first time ever.
While the entire country was rejoicing the moment, Preity Zinta too shared her excitement on Twitter and congratulated team India for creating history. But she invited the trolls when she made a blunder in her tweet where she addressed 'Test series' to a 'Test match'.
"Congratulations to the boys in blue for being the first Asian team to win a test match down under @cheteshwar1 take a bow #AUSvsIND #victory #ting #TeamIndia #IndianCricketTeam @BCCI," Preity Zinta, who is the owner of Indian Premier League (IPL) team King XI Punjab, tweeted.
However, soon after realizing her mistake, Preity deleted her tweet but not before Twitter users took a notice of it. They started trolling her mercilessly for her half knowledge on the sport.
While some tried correcting her mistake by informing her that India became the first Asian team to win a Test series in Australia and a Test match, some took a dig at her knowledge letting her know that in a Test match, both teams are dressed in white.
Take a look.
Half knowledgable very dangerous not the first team to win Test match madam first team to Win Test series Test matches have been won in past also

— Miheer Shah (@MiheerShah79) January 7, 2019
Test series not test match * — karan gill (@Karangillaus) January 7, 2019
@realpreityzinta-so PZ doesn't know d difference between a test match and test series...Beauty without brains pic.twitter.com/zudpqBeaGO

— vijay babu (@vijayvictory19) January 7, 2019
@realpreityzinta And another correction, boys are not in blue (this is not one day series), they are in white — UDay SIngh (@askuday) January 7, 2019
Poor Preity.

Actors are better when limit themselves to screen or at best investing in cricket teams. Let them not open their mouth and expose themselves.

— Bhavani Sankar M S ® (@Bhavanisms) January 8, 2019