For captain Virat Kohli and coach Ravi Shastri, India's historic triumph in the Test series in Australia may have been bigger than their World Cup wins, but former Indian batsman Sanjay Manjrekar is not on the same page.
"We have to understand that this Australian batting lineup is the weakest. And before the series began, India had a good chance of winning. But because India weren't winning in South Africa and England despite having a good team there was that question mark," Manjrekar told ESPNCricinfo.
"So, No.4. Although the quality of the Indian bowling attack was good. But India had a weakness too - going into the series their batting had a problem. And the series would have been a lot closer had Pujara, after India were 40 for 4 on Day 1 (at Adelaide) not got that hundred," he added.
As per Manjrekar, India's triumph in the West Indies under the captaincy of Ajit Wadekar ranks higher than the Test series victory against Australia primarily because it was India's first series win abroad and it came against the mighty West Indies in their home condition.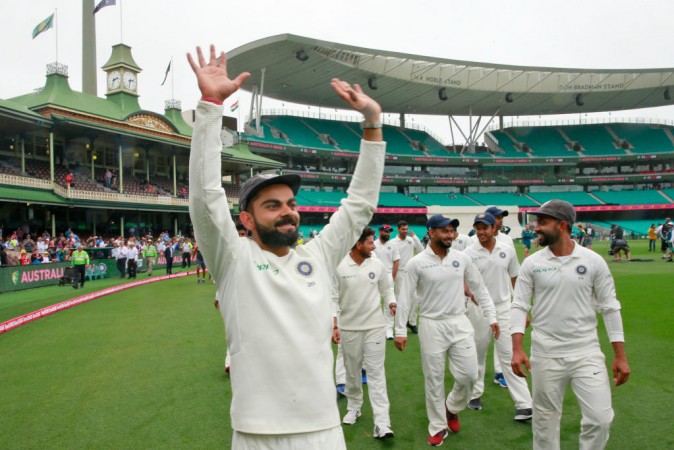 "Three-match series. India drew the first two. The opener was a close one - rain came and India had two wickets in hand and they had to get about 30 runs, they could have won that Test match or lost as well. But they competed well. Second Test match, they were a little lucky. And finally at Oval, that magic spell from Chandrashekar. They had to get about 170 runs. The pressure must have been immense. A David-Goliath situation and so it has to be No.1," he said.
India's top 5 wins according to Sanjay Manjrekar:
1) India in England in 1971 - 1-0 (3)
2) India in West Indies in 1970/71 - 1-0 (5)
3) India in England in 1986 - 2-0 (3)
4) India in Australia in 2018/19 - 2-1 (4)
5) India in Pakistan in 2003/04 - 2-1 (3)
India created history by becoming the first Asian side to win a series in Australia and after the reversals in South Africa and England, this series win came as a great boost to Virat Kohli and his boys.