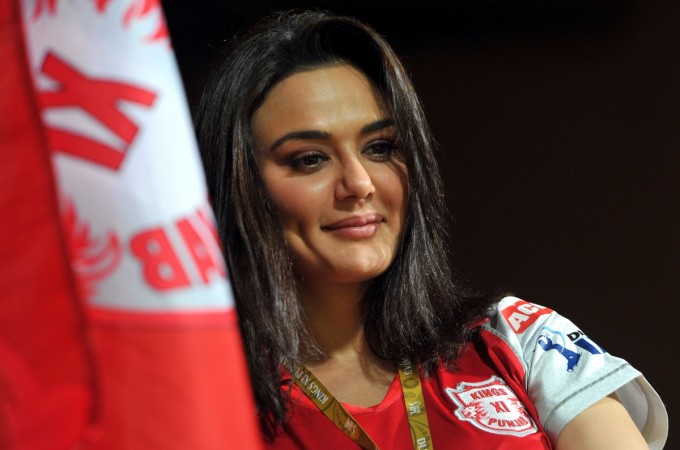 Preity Zinta has been facing the wrath of the netizens ever since an video clip from her recent interview where she was talking about the Me Too movement in India was released on social media. People have been slamming her left, right and center for 'blaming the victims' and called her a part of the problem.
However, Preity has now revealed that her interview had been edited in a controversial way for better traction. She lashed out at the journalist for breaching her trust and taking her statement out of context.
"I'm really suprised & upset that journalists like @iFaridoon take an interview & edit it to sound controversial for better traction. If I said "I wish someone had bothered me" - it meant I would have probable beaten them up if they had... Interviews taken out of context #Metoo," Preity Zinta tweeted.
In the edited clip, Preity Zinta said, "It's important that women use it for the right thing because there are men and women that would use their position and power for their advantage but I do feel bad when women are using it when it's not that serious or for personal vendetta or publicity.
There is a very small percentage of women that are using it and they are diluting the movement but there are also women being in the industry there are so many stories.
This me too movement, if its this much in the film industry, it's that much in every other industry. Having said that, the film industry is one of the most safest places, there's about the most decent people I have ever worked with. So I feel really bad when people say this industry is really bad."
When she was asked whether she had come across people who had misbehaved with her, Preity said, "No, I haven't, I wish I had, at least I would have had an answer to tell you. No and that's what I am saying that this is very relevant question because people treat you the way you want to be treated" adding "aaj ki sweetu, kal ki Me Too ho sakti hai."
However, when a Twitter user slammed her for her statements, Preity clarified, "No I did not say that about sexual survivors but about my self & I also stated that with success people treat u differently & I was privileged as I got successful earlier. This is nothing but controversial editing & u passing judgement is uncalled & unnecessary."
Check out Preity Zinta's tweets clarifying her stance on her controversial Me Too statement.
I'm really suprised & upset that journalists like @iFaridoon take an interview & edit it to sound controversial for better traction. If I said "I wish someone had bothered me" - it meant I would have probable beaten them up if they had... Interviews taken out of context #Metoo

— Preity G Zinta (@realpreityzinta) November 19, 2018
Thank you for the benefit of doubt. Today people are so eager to believe anything without knowing the full picture & ready to spring judgement. I'm very disappointed in how these people never stand up for a cause when required but are instant to pass judgement on social media. — Preity G Zinta (@realpreityzinta) November 19, 2018
No I did not say that about sexual survivors but about my self & I also stated that with success people treat u differently & I was privileged as I got successful earlier. This is nothing but controversial editing & u passing judgement is uncalled & unnecessary.

— Preity G Zinta (@realpreityzinta) November 19, 2018
Really sad 2see how the interview Is edited to trivialis& be insensitive. Not everything is traction & as someone being interviewed I expected decency & maturity froma journalist @iFaridoon. I did 25 interviews that day & only yours turned out edited like this #dissappointed — Preity G Zinta (@realpreityzinta) November 19, 2018
Wow ! I am not paid for #KavachSafety I am the creator of it & have been toiling for 5 years to make it happen. I hope now you can be part of it & help with it & not be another person quick to Jude & slow to act or help when required.

— Preity G Zinta (@realpreityzinta) November 19, 2018