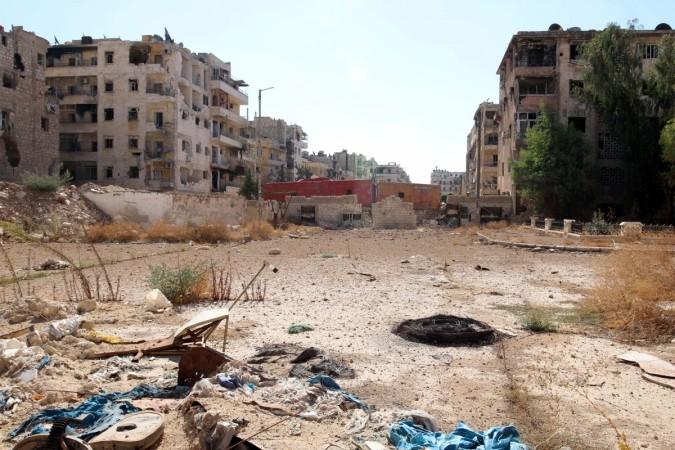 United Nations Human Rights chief Zeid Ra'ad al Hussein has said that the siege and bombing in Syria's eastern Aleppo are "crimes of historic proportions." The heavy bombing in the region has led to the deaths of hundreds of civilians.
At least 2,75,000 people are trapped in the region, where a temporary ceasefire of three days has been called by Russia to let civilians and rebels flee. Rebels have, however, scoffed at the ceasefire saying that there is no surety that they will not be arrested.
Russia and Syrian government forces' airstrikes in the region have been dubbed as war crimes by Hussein.
Zeid, in a video speech, referred to Aleppo as a "slaughterhouse". He urged major powers to stop the fighting for the sake of the civilians.
Armed opposition groups continue to fire mortars and other projectiles into civilian neighbourhoods of western Aleppo, but indiscriminate air strikes across the eastern part of the city by government forces and their allies are responsible for the overwhelming majority of civilian casualties," Zeid told the session.
He accused all the stakeholders of violating international humanitarian law.
If knowingly committed as part of a widespread or systematic attack directed against civilians, they constitute crimes against humanity," he said.
Transporting relief materials have also stopped to Aleppo due to the firing.
All parties must provide assistance and free passage for all civilians wishing to flee, without any form of reprisal -- including passage across international borders," he said.
The "collective failure of the international community to protect civilians and halt this bloodshed should haunt every one of us", he added.
Paulo Pinheiro, chairman of the UN commission of inquiry on Syria, also spoke at the session. He said that the panel would continue to document war crimes in the northern city.
A ceasefire had been brokered by the US and Russia in the region, but it fell through after the US said that Russia was not complying with the agreement.