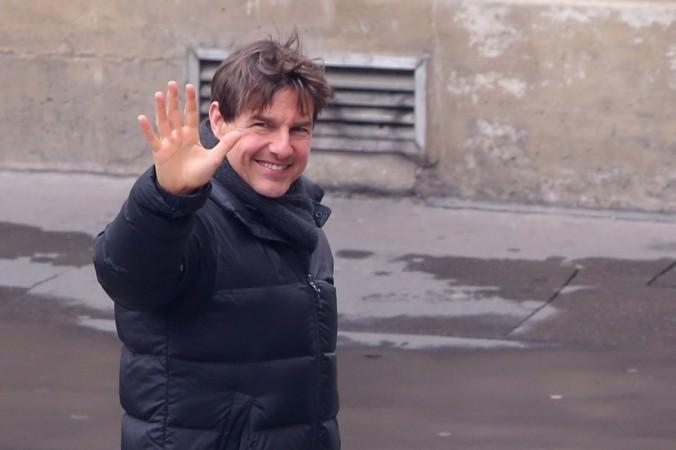 Mission: Impossible star Tom Cruise hasn't been publically spotted with his daughter Suri Cruise for over five years now. The Top Gun actor hasn't mentioned her name in interviews either.
However, things are going to change real soon as a new but dubious report claims that Cruise wants to be a part of Suri's life from now on. The 52-year-old is tired of staying away from the 12-year-old's life and is arranging a secret meeting to reunite with his daughter.
"Tom is a loyal Scientologist, so when church leaders told him he couldn't see Suri, he didn't question it," an insider told Star magazine.
"But Tom's tired of being bossed around by them. He's had to watch from afar as Suri grew into a lovely young lady, and he regrets that he's missed out on so much. He's dying to be a part of her life," the source added.
Apparently, it was Suri's 12th birthday when Tom realised he wanted to be a part of her life. "That really tugged at Tom's heartstrings. It hit him that he hasn't been there to watch Suri blow out the candles for five years. That's when he started rounding up his lawyers to find a way to see her again," the insider shared.
However, the informant hints that Katie Holmes could act as a speed bump in his plan of reuniting with Suri. "The word is that when she got divorced, she agreed to stay mum about the church as long as Tom didn't try to see Suri – she didn't want him trying to brainwash her back into the fold," the source explains.

"She went berserk when she first learned about Tom's plans to meet up with Suri. But she's slowly warming up to the idea of a reunion. Suri must desperately be missing her dad, and in the end, Katie only wants what's best for her. Tom has assured her he won't bring his religion into it, and Katie is starting to believe him," the source added.
Although the story is compelling, the publication has previously reported false reports. A rep for the actress told Gossip Cop that the story is false.
Meanwhile, on the work front, Tom is busy filming for Top Gun 2 and preparing for the release of Mission: Impossible 6. On the other hand, Suri was seen setting up a lemonade star at the NYC Pride Parade over the weekend.