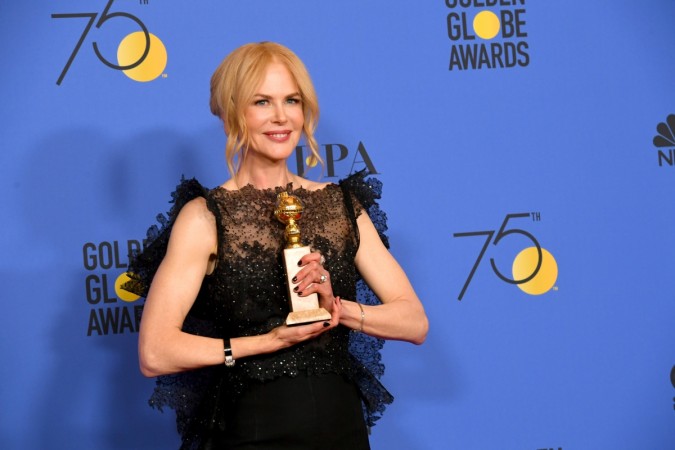 Big Little Lies actress Nicole Kidman was 23 when she suffered her first miscarriage. The actress, who was married to Top Gun star Tom Cruise, faced the loss in the early 1990s but she still remembers how it feels.
The actress got candid about the topic with Tatler magazine and said that the loss of a miscarriage is something that is not discussed enough. "I know the yearning. That yearning. It's a huge, aching yearning. And the loss! The loss of a miscarriage is not talked about enough," she said. "That's a massive grief to certain women," she told the magazine.
Following the miscarriage, Kidman and Cruise chose to adopt their children Isabella and Connor. However, despite the adoption, Kidman and Cruise kept trying but Kidman experienced her second miscarriage in 2001, around the time Kidman and Cruise were parting ways.
After the actress married Keith Urban, her present husband, she welcomed two daughters. "There's an enormous amount of pain and an enormous amount of joy on the other side of it," Kidman said. "The flipside of going through so much yearning and pain to get there is the feeling of 'Ahhhh!' when you have the child."
From the moment she married Cruise, Kidman wanted to have a baby. She told Marie Claire magazine in 2007, "From the minute Tom and I were married, I wanted to have babies. And we lost a baby early on, so that was really very traumatic. And that's when it came that we would adopt Bella."
The 50-year-old actress is now a proud mother of two daughters. As a result of her miscarriage, the actress previously revealed that she got very protective about her daughters. Speaking to Elle, the actress admitted, "I'm like, 'No one gets near my babies!' That's why we chose not to sell photos of her. We just want to have our little cocoon," she said. "At 41, it's more of a painful love," Kidman added.
Apart from Kidman, Beyoncé, Pink and Courteney Cox are a few of the many celebrities who have been vocal about suffering miscarriages in the past.