A video of an attack on DMK leader, who is also a rowdy sheeter from Tamil Nadu, by a rival gang at a Bengaluru hotel has gone viral on social media raising concerns in the state capital.
The incident had taken place on September 4 when V.K. Guruswamy, a DMK leader, was sitting with a broker and chatting with him at a hotel in Kammanahalli in Bengaluru. The footage shows a gang of five persons barging inside the hotel and launching a brutal attack on him.
Though Guruswamy notices the gang and tries to escape, he gets caught by the gang. The gang thrashes him as he runs all across the hotel. Police explain that the 64-year-old Guruswamy was hit by a sword more than 70 times.
He was rushed to the hospital and surprisingly, Guruswamy survived the attack and he is being treated at the hospital.
Banaswadi police, who had lodged a case in this regard, had cracked the case and found that the attack was carried out by the gang of rowdy Pandiyan of the state. The police had arrested the attackers Karthik, Vinod Kumar and Prasanna. Guruswamy was having a close connection with politicians in Madurai.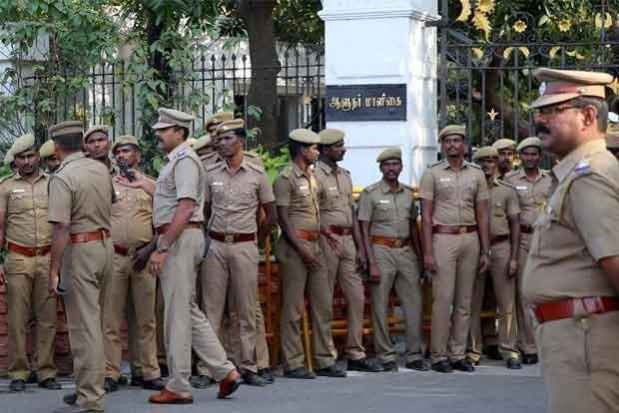 The Tamil Nadu police have opened a history sheet against him. He is facing the allegation of involvement in eight murders. East DCP Bheema Shankar Guled stated that Guruswamy faced murder, murder attempt charges and he is a history sheeter in Kirutai police station. He had a rivalry with another gang for 30 years.
Guruswamy is being treated at the hospital. The real estate agent with him had also suffered serious injuries. Further investigation in the case is on.
(With inputs from IANS)