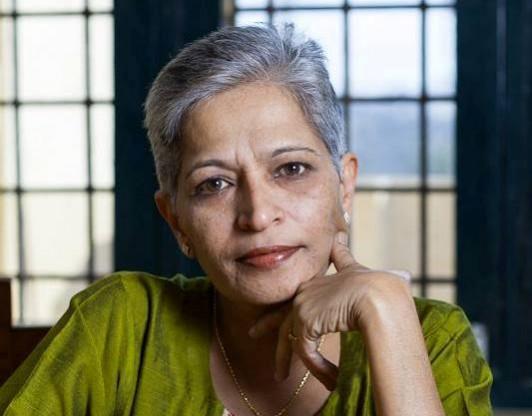 Right wing outfit Sanatan Sanstha members had revealed the planning and execution of the 2008 Mumbai bomb blasts to undercover reporters, according to an expose done by India Today. Following this, the Maharashtra government has now decided to take action against the group.
Maharashtra's State Home Minister Deepak Kesarkar had said that the tapes with the recording of the confessions would be seen as important pieces of evidence against the organisation.
Kesarkar went on to say that the case against the Sanstha will be reopened. The government is now planning on acquiring the tapes from the news organisation.
"Our action is going on and if we find proof, we will surely act against them as we did against Zakir Naik's organisation. Tapes have been sought from India Today group and action will be expedited. As soon as we find proof against the organisation and once the evidence is scanned, which has been brought to light by India Today group, appropriate action will be taken," Kesarkar told India Today.
A report, released in early October, claimed that the Goa government were mulling over banning Sanatan Sanstha in 2009. This came just after a few affiliates of the Hindu radical organisation were killed after a bomb they were planning to plant went off prematurely in Margao in Goa.
However, the report added that if the organization had been banned then, Gowri Lankesh, Govind Pansare, MM Kalburgi, and Narendra Dabholkar would have still been alive today.
A proposal was also sent in 2011 to ban the organization. However, it did not work due to the political pull that Sanstha had in the government.
The Sanatan Sanstha
Sanatan Sanstha is a radical Hindu group founded in 1999 by hypnotherapist Jayant Balaji Athavale. Many allegations have been levelled against them like hypnotherapy being used to lure people into the group as well as making them commit violent actions.
Members of the group have been linked to many crimes including the murder of Gauri Lankesh, Kalburgi, Dabholkar, three bombings in Mumbai in 2008 as well as the blast in Margao, Goa in 2009.
2008 Mumbai bomb blasts
In 2008, six members of the Sanatan Sanstha were arrested for the Mumbai bomb blasts in Panvel, Thane, and Vashi. Two of the members, Ramesh Gadkari and Vikram Bhave, were acquitted of the charges under the UAPA.
2009 Margao blast
The 2008 Mumbai bomb blasts had incited many to call for the group's ban. In 2009, a few Sanstha affiliates were killed when a bomb they set went off prematurely in Margao. It was alleged that the bomb was planned to go off during the Diwali Narakasura festival to create communal violence.
An Indian Express exclusive reported that the investigation was hampered due to political connections within the police force.
"There is political pressure. Had there been no political pressure, it would have been banned long back," CL Patil, station house officer (SHO) in Ponda, had earlier told Indian Express.
He went on to say that some members of the police force had recommended to the government to ban the group before it created more problems. He added that after he sent the letter but it was passed on from officer to officer with no action being taken. The letter eventually ended up with Patil himself.
"The incident that happened in Margao...there have been several other incidents as well...There have been 7-9 cases against them in Maharashtra...Organisations that are disturbing communal disharmony should be shut down. This is what I wrote [in the file]. We also pointed out the cases against them in Maharashtra," Patil was quoted as saying by Indian Express.
If reports are anything to go by, a Goan politician had familial links with the groups. It was also reported that he was part of the ruling coalition government at that time in Goa. The politician's wife ran the group, which was headquartered in North Goa. His sister-in-law was also closely associated with the group.
Murders of Kalburgi, Lankesh Dabholkar and Pansare
The latest allegation against Sanstha members is that they were involved in the murders of Gauri Lankesh, Govind Pansare, MM Kalburgi, and Narendra Dabholkar.
Dabholkar was killed in Pune in 2015 when he went for his morning walk. Pansare was shot in Mumbai. He succumbed to his injuries four days later. Kalburgi was shot at point-blank range in Dharwad, Karnataka and in 2017, Gauri Lankesh was shot dead outside her home in Bengaluru.
On October 10, the CBI said that it would submit the complete chargesheet by November 18 regarding Narendra Dabholkar's murder. It was waiting for ballistics reports from the Scotland Yard. At the moment, the investigation agency has seven people in police custody.
Banning of the Sanstha
Many political outfits including members of Aam Aadmi Party, Bharatiya Janata Party, Congress and National Congress Party had demanded the group's ban.
Maharashtra chief minister Devendra Fadnavis had said that he wouldn't hesitate to shut down the group if there was evidence against them.
In August, union minister Ramdas Athawale also recommended banning the Sanstha if needed. According to ANI, he spoke at a press conference in Mumbai and said, "Sanatan Sanstha will have to stop its violent activities. If it was involved in the murders of Dr Narendra Dabolkar and Gauri Lankesh, then action needs to be taken against it. The culprits should be nabbed as soon as possible. If needed, the organization should be completely banned."