Bengaluru police probing the sensational murder of Kannada journalist Gauri Lankesh released on Tuesday a photograph of one of the suspects riding a bike. The SIT (Special Investigation Team) took the help of a US lab and managed to get a grab of the suspected assailant enhanced to the maximum possible level.
The photograph was captured by the CCTV cameras near the home of Lankesh, who was brutally shot to death last month.
On September 5, some masked men shot at her at close range when she was stepping out of her car near her home in Bengaluru. Three bullets hit her and she succumbed on the spot.
Also Read: Gauri Lankesh murder: Suspect sketch lands BJP MLA's assistant in trouble
Over the past month, journalists' unions and several human rights and civil rights organisations took out rallies and staged protests condemning the killing. Lankesh's murder ignited quite a debate in the country with some blaming the Naxalites for the attack and others claiming that the right-wing was behind the deed.
Earlier, Karnataka Home Minister Ramalinga Reddy said that the Special Investigating Team had got vital clues on the killers of senior journalist Gauri Lankesh.
And now it is being reported that five names have been brought up as key suspects in the case and they are all linked to Sanatan Sanstha, a right-wing organisation based in Goa. However, all the five are said to be missing.
The key suspects are Praveen Limkar, 34, Jayaprakash alias Anna, 45, Sarang Akolkar, 38, Rudra Patil, 37, and Vinay Pawar, 32, reported the Indian Express. Four of them have Interpol red-corner notices against them.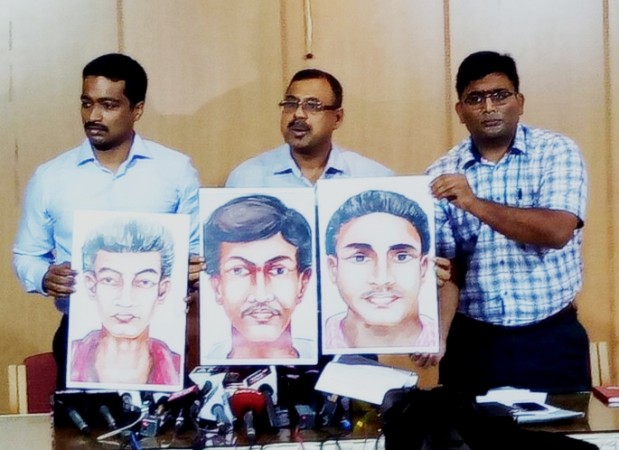 Akolkar, Patil, and Pawar had been pulled up during a CBI investigations into the murder of rationalists Narendra Dabholkar and Govind Pansare, and also when Kannada scholar and researcher M M Kalburgi was shot dead in 2015.
However, the advocate of the Sanatan Sanstha Sanjay Punalekar said in a press conference that some of the members of the organisation have been missing as they are scared of being falsely accused in these and other cases.