The annual list of the most influential people is out and this year TIME magazine has named US President Donald Trump, South Korean boy band BTS, Kanye West, Matt Drudge and the students of Parkland Florida among others in the list.
This is the fourth year TIME has come with the list of influential people based on their influence on social media. The 25 people were selected based on their global impact on social media and ability to drive news.
Describing BTS, the magazine credited their success to their passionate social fanbase, who style themselves as the "ARMY." The list also includes Rihanna and said when the singer denounced an ad that appeared on Snapchat, the lost $800 million in value.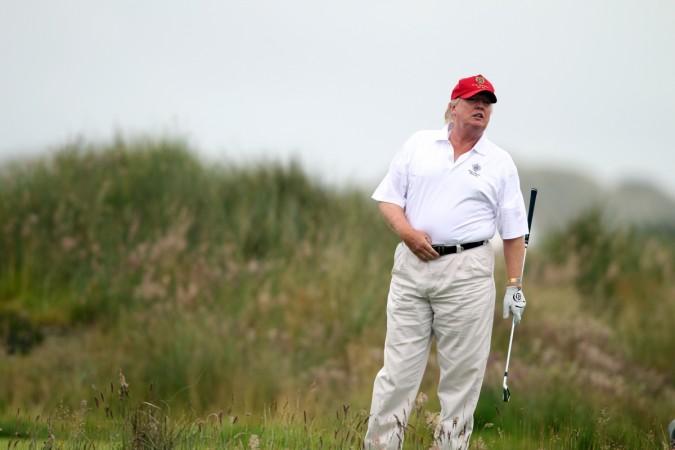 When describing Trump with 53 million Twitter followers, the magazine said, "Although Trump's unorthodox stream of consciousness may generate headlines and galvanize his base, it has also raised concerns among national-security officials."
The list also includes YouTubers Logan and Jake Paul, social activists Shaun King, Eman al-Nafjan, Kylie Jenner, Japan's most popular social media star Naomi Watanabe, The Women of #BabaeAko and 6-year-old Ryan (a.k.a. Ryan ToysReview).
Here's the complete list of 25 people in no particular order.
BTS
Logan and Jake Paul
Rihanna
Charlotte and Dave Willner
Naomi Watanabe
US President Donald Trump
Daniel Baker and Joel Martinez (a.k.a. Desus and Mero)
Sia Cooper (a.k.a. @DiaryOfAFitMommyOfficial)
Kanye West
Roland Szabo
Eman al Nafjan
Scott Rogowsky
The Women of #BabaeAko
Ryan (a.k.a. Ryan ToysReview)
Shaun King
Tony Liu and Lindsey Schuyler (a.k.a. @DietPrada)
Matt Drudge
Kayla Itsines
'Q'
Busy Philipps
Tyler Blevins (a.k.a. Ninja)
Lil Miquela
The Students of Parkland, Fla.
Ariel Martin (a.k.a. Baby Ariel)
Kylie Jenner