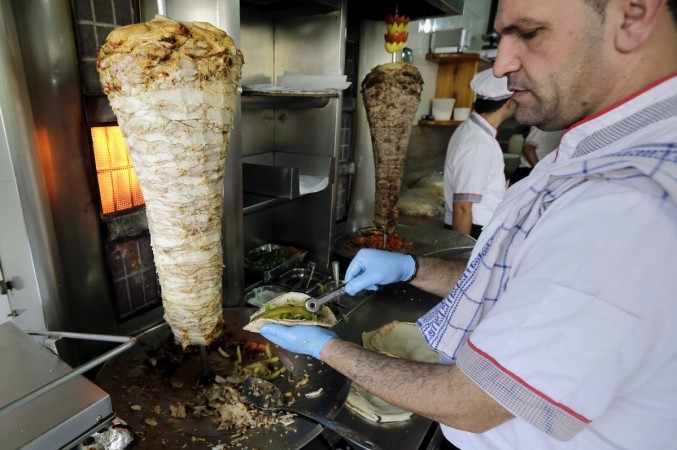 Is food so important to you that it can be a cause of your divorce? Yes, it actually can be. In a bizarre incident, an Egyptian woman has filed for a divorce from her husband just after 40 days of their marriage over a shawarma wrap.
Also read: Saudi groom walks out of marriage over bride's demand to drive a car
According to an Egyptian news site Masrawy, the woman, who is identified as Sameeha, said that the couple went out for an outing after being married for 40 days.
"We had a traditional arranged marriage, I only knew him for two months before the wedding and never noticed how stingy he was," she was quoted saying to the Egyptian news site.
When they went out, Sameeha asked for a shawarma, but her husband refused to buy her that as he claimed that they "only went out for juice."
"During the first week of our marriage, he told me that he hates going out anywhere because that would be a waste of money," she added.
The woman further explained that she has been accused of "exploiting his wealth" by her husband as she demanded to buy her a shawarma.
Also read: Sholay reloaded? Man emulates Dharmendra from iconic scene, not to get hitched but to get divorced!
According to reports, the woman has reportedly returned to her family as she already filed for divorce. The case is now under proceeding in an Egyptian court. And, it is set to wrap up in a few more weeks.
This shawarma divorce incident seems bizarre but it is nothing new. Such kind of incidents has taken place in Saudi Arabia.
For an instance, a Saudi man divorced his wife because she spent money on weight loss surgery. The woman underwent the surgery when her husband was out of station for a few days due to work. After returning home, he was excited to see her new avatar. But he was left in shock when he got to know the surgery cost. Following this, he immediately gave her divorce.