When Saudi Arabia announced that women will be allowed to drive vehicles, the decision was hailed as a historic move but looks like not many people are happy with it. Recently, a groom walked out of his wedding after the bride's father put a condition that his daughter will drive once the ban is lifted.
During the wedding ceremony, the father demanded that his daughter will be allowed to drive when the ban on women driving is lifted in June 2018. The groom, who had accepted two other conditions, was stunned with the additional demand.
Also Read: Saudi men's most bizarre divorce reasons
Earlier, he had paid a dowry of 40,000 riyals ($10,666) and even allowed his wife-to-be to work after marriage. However, the last minute demand about letting her drive was rejected by the groom and he walked out of the ceremony.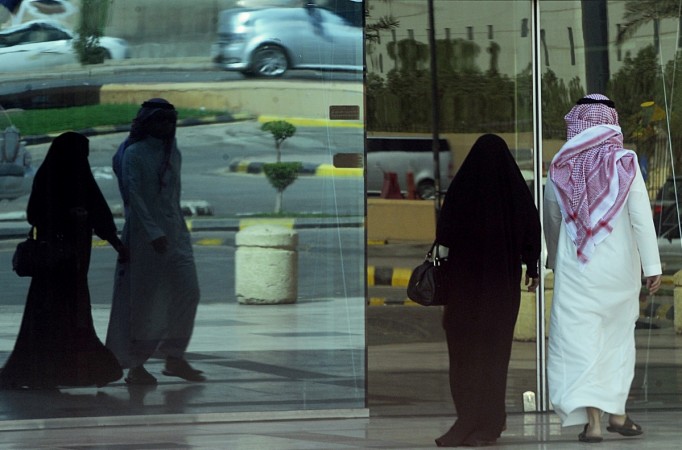 In September, the country had passed a historic decision and lifted a ban on women driving. King Salman had ordered that both "men and women be issued driver's licenses." The new decree will come into effect from June 2018.
Bizarre reasons for divorces in Saudi Arabia
Last year, a groom had divorced his wife just two hours after the wedding because she posted photos of their wedding ceremony on Snapchat.
"There was a prenuptial agreement she would not use social media applications such as Snapchat, Instagram or Twitter to post or send her pictures which she did sign," the bride's brother told Saudi newspaper Okaz.
"It was included in the marriage contract and became binding. Unfortunately, my sister did not honour the pledge and used Snapchat to share pictures from the wedding ceremony with her female friend."
"Her groom tried to get closer to her and become more intimate, but he was shocked when she ignored him, not responding to his words and action. When he asked her about the reasons, she answered she was busy communicating with her friends who were congratulating her on her marriage on the mobile," a relative of the bride told Saudi daily Al Watan in 2016.