In the middle of the holy month of Ramzan, Prime Minister Narendra Modi was showered with prayers from an unlikely quarter. In a viral video, three women from Jammu and Kashmir's Anantnag district were seen engaging in a conversation with PM Modi praying for his success and his return to power in the 2019 Lok Sabha polls.
The video, which was shared by Bharatiya Janata Party's J&K Facebook page, shows the three women praising PM Modi for his schemes due to which their household chores have become easier.
These three women are said to be the beneficiaries of the Pradhan Mantri Ujjwala Yojana scheme, which was launched two years ago with an aim to provide LPG connections to women from below poverty line (BPL) families.
One of the women goes on to tell the PM that various cooking tasks have become easier for her, especially while fasting in the month of Ramzan and thanked Modi for his initiatives.
"I thank you and I am very happy with your government. I would pray to Allah for your success and return of your government," she said.
She told the PM that she reads Quran and prays for Modi's success every morning in the holy month.
The PM, in turn, thanked the women and said that he is happy to know that their daily tasks have become manageable now.
The viral video has generated heated debates on social media especially since it features women from Kashmir's troubled Anantnag district.
Although the PM Modi-led government at the centre announced Ramzan ceasefire post-J&K Chief Minister Mehbooba Mufti's request, several encounters between security forces and militants have already happened in the troubled region.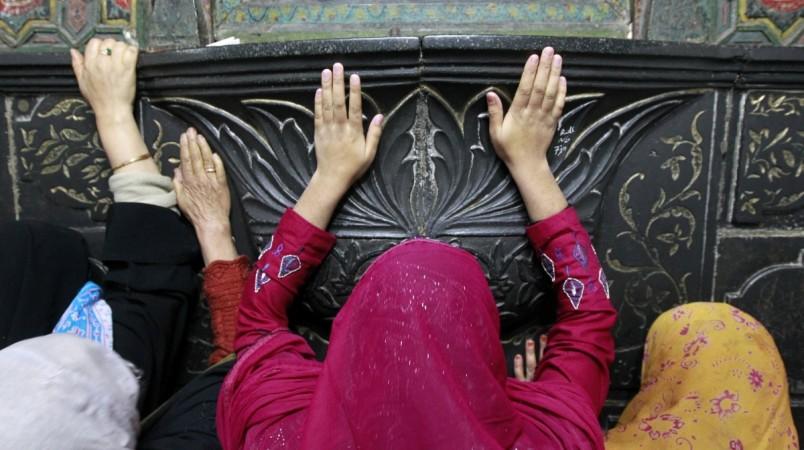 Kashmir's militant 'poster boy' Burhan Wani was killed in Anantnag district in 2016 which led to the birth of a new chapter of militancy in the Valley and turned South Kashmir as one of the most violent regions where local youths took up arms.
Incidentally, Anantnag is also the home turf of CM Mehbooba Mufti and has witnessed moderate voter turnouts in past parliamentary and state Assembly elections.
"There are people who support the mainstream politicians like Muftis and Abdullahs and then you will also see people pelting stones at security personnel and police when they are engaged in encounters with the militants. A lot of young educated boys in the region have also taken up arms due to the alienation they faced over the years," Habibulah Malik, a government school teacher from Kashmir's Shopian district, told International Business Times, India.
However, the successive strikes and shutdowns have also hit the economy of the Valley and affected the various income groups leading to poverty.
"Many people are engaged in small businesses here and in other small towns of Kashmir. The continuous shutdown s have wreaked havoc on our trade due to which we cannot even feed our families properly during the holy month," Muhammad Ashraf, an Apple trader from Kashmir's Pulwama district said.