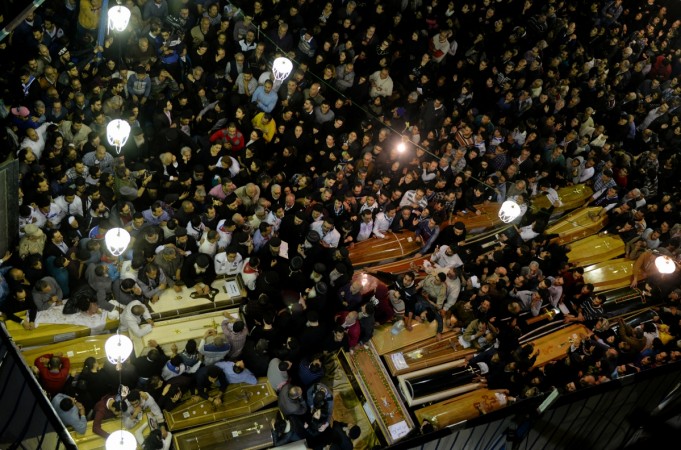 Egypt's President Abdel Fattah al-Sisi announced a three-month emergency in the country after two blasts at churches killed 44 people in two cities on Sunday. Islamic State (ISIS) group claimed responsibility for the attacks.
The church bombings took place on Palm Sunday in Alexandria and Tanta. In the first attack, 30 people were killed in Tanta, while around 14 people were killed in a Coptic church in Alexandria.
The Alexandria church is the seat of the Coptic pope. Coptic Pope Tawadros II was leading the ceremony on Palm Sunday, but reportedly left the church before the blast occurred.
Tawadros said afterwards, "These sinful acts will not undermine the unity of Egyptians against terrorism."
The emergency law allows police greater powers for surveillance, seizures and arresting people. It also limits freedom of movement of the people.
ISIS later claimed responsibility for the attack. "A group that belongs to Islamic State carried out the two attacks on the churches in the cities of Tanta and Alexandria," Amaq, Islamic State's media, said. The Islamic State group also threatened that they would carry out more attacks against Egyptian Christians.
"Let the crusaders and apostates know that they will pay a huge bill with their son's blood," they said in an online statement carried by Amaq.
The attack in Alexandria took place at a Coptic church by a suicide bomber. Three policemen were also killed in the blast. In December 2016, an attack on a Coptic church in Cairo had killed 25 people.