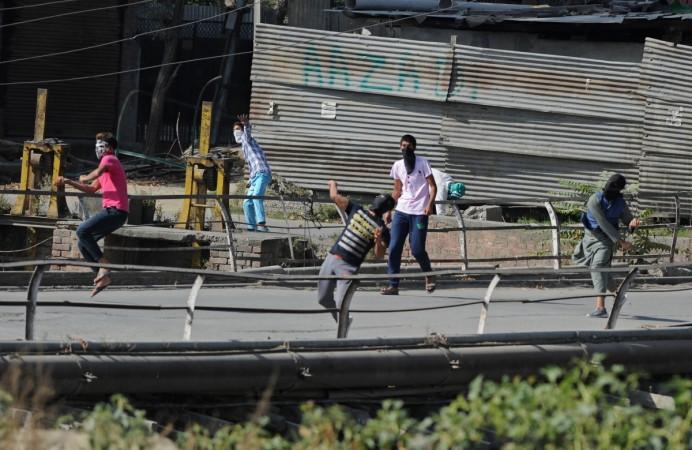 Earlier this year, three children of Indian Army officers had filed a petition before the National Human Rights Commission (NHRC) to protect the army personnel's human rights in wake of stone-pelting incidents and mob attacks while dealing with protests or anti-militancy operations in Jammu and Kashmir.
Replying to the petition, the central government has said that providing amnesty to stone-pelters will demoralise the security forces, The Times of India reported on Wednesday.
"Withdrawing of cases against stone-pelters by the state government will demoralise the security forces and may encourage the acts of militants to take help of civilians as their shield for terror activities," the Union government in a report before NHRC has said.
In November last year, Mehbooba Mufti, the Chief Minister of Jammu and Kashmir, had announced the withdrawal of cases against the youths of Kashmir involved in stone-pelting incidents for the first time. The move was supposed to bring some goodwill among people after the 2016 unrest, which brought valley to standstill for entire five months.
"It is a ray of hope for these young boys and their families. This initiative will provide them with an opportunity to rebuild their lives," she had said in a tweet.
The initiative was started after Centre's Interlocutor to J&K, Dineshwar Sharma, visited the valley for the first time. He was requested by various groups and individuals whom he met in the valley to withdraw the cases against the young boys who were booked by the police in stone-pelting cases.
Mufti had said that Sharma's recommendations were taken seriously by the central and state government. But the central government's reply to NHRC has come as a disappointment to ruling PDP and people in Kashmir. "It is the duty of the state government to take strong action against stone-pelters and provocateurs to safeguard the human rights of members of the armed forces operating in Jammu & Kashmir," the reply has said.
Among the thousands of cases, 4,500 cases of first-time stone-pelters were considered for giving the amnesty.
The withdrawal of cases against the first time stone-pelters was hailed by many. It was considered a healing touch to Kashmir in view of BJP government's hard stand against Kashmiri separatism.