As people across India has launched a nationwide stir to seek justice for the eight-year-old who was brutally gang-raped and then murdered in Jammu and Kashmir's Kathua, the United Nations chief Antonio Guterres has also condemned the incident and has said the minor's perpetrators should be punished for the crime.
Guterres has also termed the crime as horrific.
"I think we've seen the media reports of this "horrific" case, of the abuse and the murder of a young girl. We very much hope that the authorities will bring the perpetrators to justice so they can be held accountable for the murder of this young girl," PTI quoted Guterres' spokesperson Stephane Dujjaric as saying Friday.
Dujjaric made the statement in response to a question about the Secretary General's view on the rape and murder of the girl.
The minor, who belongs to Bakerwal Muslim community was kidnapped on January 10, and taken to a temple in Kathua. She was drugged and gang-raped for several days and finally bludgeoned to death. A villager found her body dumped in a forest near Rasana village on January 17.
Eight Hindu men were nabbed in relation to the rape and murder, but their arrests led to protests by the right wingers in India especially two BJP MLA Chandra Prakash and Lal Singh. The duo resigned Friday after Jammu and Kashmir Chief Minister Mehbooba Mufti vowed stringent action against the accused men.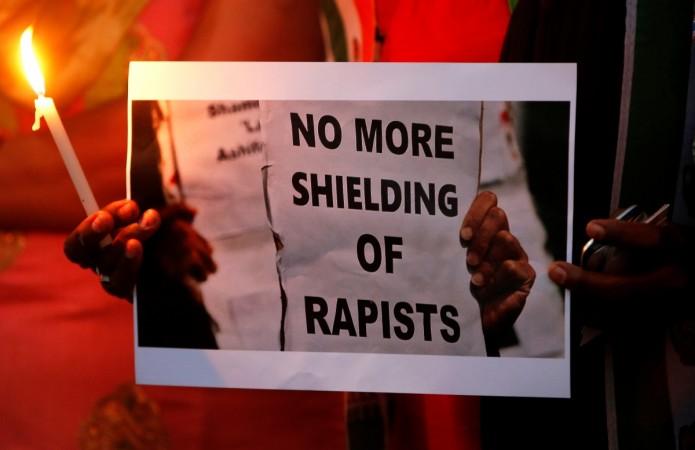 Even Prime Minister Narendra Modi Friday said that such incidents could not be part of any civilized society. He has also promised to make sure that the culprits do not get away.
"As a country, as a society we all are ashamed of it (rapes). I want to assure the country that no culprit will be spared, complete justice will be done. Our daughters will definitely get justice," Modi said.
Modi made these statements in relation to the two rapes of minors in Jammu and Kashmir's Kathua and Uttar Pradesh's Unnao, wherein BJP leaders' names have propped in the crime.
Meanwhile, Saturday Chief minister Mehbooba Mufti held a meeting with Peoples Democratic Party (PDP) leaders in Srinagar and senior BJP leaders also conducted a meeting in Jammu to discuss the resignations.