BJP minister Chaudhary Lal Singh, who had courted controversy by attending a rally supporting those accused of gang-raping and murdering an eight-year-old girl in Jammu and Kashmir's Kathua, is back in the news for yet another wrong reason.
This time it is due to Lal's younger brother Chaudhary Rajinder Singh, who is currently under the scanner of the Jammu and Kashmir police for having used derogatory language against his state's Chief Minister Mehbooba Mufti during a rally in Kathua on Sunday (May 20)
The massive rally, which was held from Lakhanpur to Hiranagar in Kathua district was led by Lal, who has been pressing for a CBI probe into rape and murder case of the minor. It was during this Dogri Swabhiman rally, that Rajinder was filmed using offensive language against Mufti.
In the 26-second video clip, which has gone viral on social media, Rajinder is seen atop a vehicle. He is seen abusing Mufti openly on a microphone, with the participants supporting him by shouting out 'haye haye'.
A crowd of people, who can be seen following Rajinder's vehicle were also clapping as Lal's younger brother hurled abuses at Mufti.
The act was not only condemned by social media users, but also by former chief minister and opposition National Conference working president Omar Abdullah. He took to Twitter to term Rajinder's behavior as 'absolutely unacceptable'.
"This is absolutely unacceptable language used against CM Mehbooba Mufti and is unequivocally condemned with the request that Jammu and Kashmir police file a FIR against this abusive individual," Abdullah tweeted on Monday.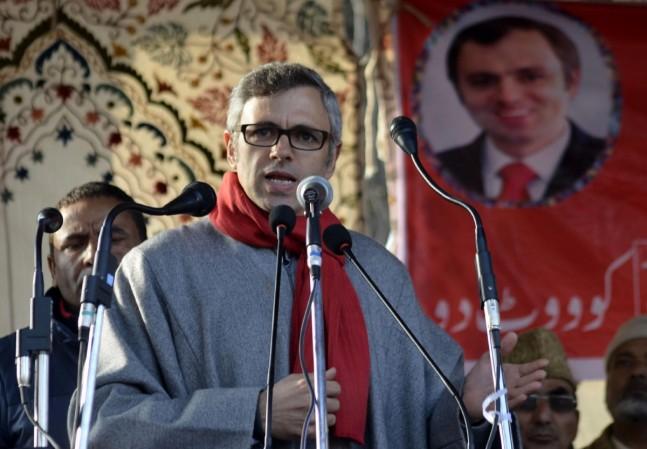 The same day, the cops registered an FIR against the brother of the BJP leader.
Senior superintendent of police in Kathua, Shridhar Patil has said that a case under section 509 (word, gesture or act intended to insult the modesty of a woman) of Ranbir Penal Code (RPC) and Section 66A of the Information Technology Act was registered against Lal's brother, reported PTI.
Lal, the former minister for forest had resigned from the Mufti government after facing flak from many for his support to the Kathua rape accused.
He had said that the case was being blown out of proportion when there are several women and children who die in the region. "This one girl has died and there is so much of investigation," Lal had said.
"Police is not arresting people who chant anti-India slogans, who burn the tri-colour, but they have arrested people here. I want you to stay put on your resolve and I am with you. I support you for your demand of shifting this case to the CBI," he had added.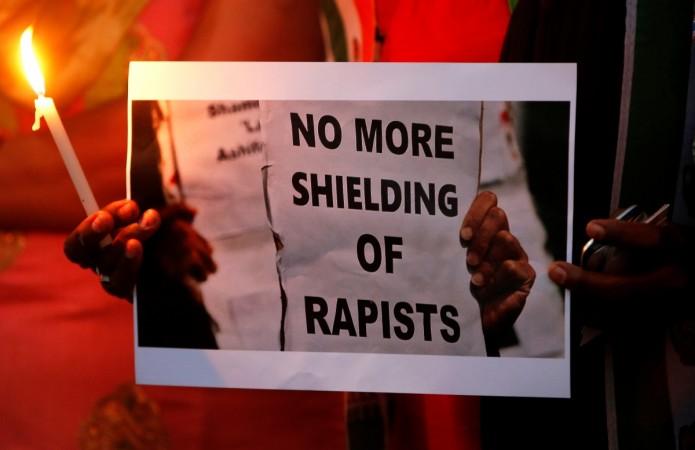 Since, then he has organised several rallies, candle-light marches and protests demanding CBI probe into the incident. On Sunday too, he walked barefoot for nearly five hours seeking the fulfilment of his demand.
Kathua Rape
The eight-year-old minor, who belongs to Bakerwal Muslim community was kidnapped on January 10, and taken to a temple in Jammu and Kashmir's Kathua. She was drugged and gang-raped for several days and finally bludgeoned to death. A villager found her body dumped in a forest near Rasana village on January 17.
Here are clips from the rally:
SHOCKING Video

Caught on Camera, Brother Of BJP MLA Lal Singh openly abusing Jammu & Kashmir CM Mehbooba Mufti at a rally yesterday. No FIR Lodged so far. pic.twitter.com/1puHhVH3gE

— Neyaz Elahi (@neyazelahi) May 20, 2018